Hong Kong-Zhuhai-Macau bridge likely to lift airports' air cargo
THE world's longest sea bridge, connecting Hong Kong with Macau and the city of Zhuhai in mainland China, is likely to increase air cargo volume, say experts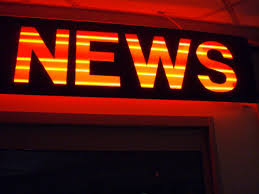 THE world's longest sea bridge, connecting Hong Kong with Macau and the city of Zhuhai in mainland China, is likely to increase air cargo volume, say experts.

The 55-kilometre bridge is expected to cut travel time between Zhuhai and Hong Kong down to 75 minutes from four hours previously, dramatically expanding the potential catchment areas of Pearl River Delta airports.



While there are major airports on the west bank of the Pearl River Delta, Hong Kong International Airport (HKG) is the busiest cargo airport in the world, with 4.9 million tonnes of freight handled during 2017. Carriers based at the airport include Cathay Pacific Cargo, Air Hong Kong and Hong Kong Air Cargo, an article published by Seattle's Cargo Facts highlighted.



Airports on the west side of the Pearl River Delta, particularly Guangzhou's Baiyun International Airport (CAN), have leveraged the region's growing industrial activity to boost air cargo throughput. CAN-based carriers include China Southern, China Air Cargo and Longhao Airlines. The airport is the 19th busiest cargo airport in the world, with a cargo volume of 1.6 million tonnes in 2017.



Just 135 kilometres south of CAN is the once isolated Macau Airport (MFM), which last year handled only 37,499 tonnes of cargo.



With the new bridge operational and the three areas are now interconnected, some air cargo flows are expected to shift. Time savings from the direct overland connections will enable truck drivers to double the number of daily trips they can make between the west side of the Pearl River Delta and Hong Kong. What remains to be seen, however, is which airports will benefit most from the enlarged catchment areas.



Cargo Facts said it 'believes that Macau's MFM is well-positioned to receive a boost in freighter activity, particularly for charters and overflow from the region's top logistics hub, HKG. Hong Kong for its part, is unlikely to be threatened in the near-term due to its well-developed infrastructure and the extensive global connectivity from the airport, which cannot be easily replicated.'



Ahead of the bridge opening, carriers and airport stakeholders have been preparing for the new dynamic. Earlier this month, Qatar Airways Cargo launched a twice-weekly trans-Pacific Boeing 777 freighter from Macau (MFM).



Separately, Hong Kong Air Cargo Industry Services Ltd (Hacis), a subsidiary of Hactl, has been constructing an inland cargo depot in the Zhuhai free trade zone. The depot serves as an additional rung to its Superlink China Direct (SLCD) road feeder network that connects Hong Kong to the greater Pearl River Delta region.


This news 1099 hits received.