HMM launches 11,000-TEUer - biggest ship with scrubber
HYUNDAI Merchant Marine (HMM), Korea's largest shipping firm, has launched the 11,000-TEU HMM Promise at a ceremony in Busan, the biggest ship with a SOx scrubber, reports Seoul's Pulse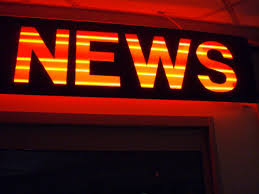 HYUNDAI Merchant Marine (HMM), Korea's largest shipping firm, has launched the 11,000-TEU HMM Promise at a ceremony in Busan, the biggest ship with a SOx scrubber, reports Seoul's Pulse.

The scrubber system was retrofitted to the ship after it was delivered to HMM last August from Subic-based Korean shipbuilder Hanjin Heavy Industries & Construction in the Philippines.



The move was made to comply with global environment protection standards that take effect on January 1, 2020.



'The HMM Promise is the world's first commercially operating ship of more than 11,000 TEU equipped with a large scrubber,' said an HMM official.



The ship also represents the first large containership delivered to HMM after its ownership was shifted into the hands of state-run Korea Development Bank in August 2016.



HMM's containership capacity is now about 410,000 TEU, one-tenth of the world`s largest container shipping company, Maersk Line.



The HMM Promise will serve east coast South America, while the HMM Blessing, its twin from the same shipyard, will serve the west coast of South America, when it is launched this week.


This news 1097 hits received.