HMM handles record 167,018 TEU in July at port of Busan
SOUTH KOREA's Hyundai Merchant Marine handled a record 167,018 TEU at the port of Busan in July, representing a year-on-year increase of 93 per cent driven by a surge in transit cargo that rose by 133 per cent to 85,717 TEU.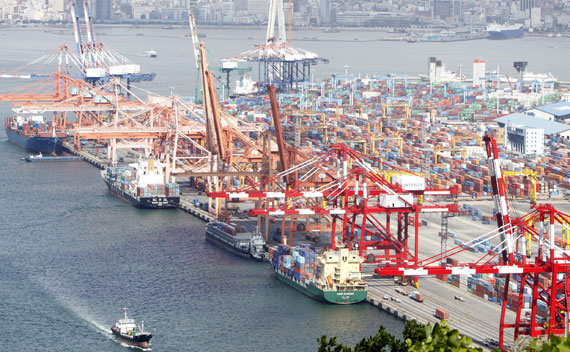 01 September 2017 - 22:00 - Update: 03 September 2017 - 23:29
In the first seven months of the year, HMM handled 1.01 million TEU at Busan port.

"With this speed, we expect to handle more than 1.8 million TEU in Busan port this year, exceeding the aim of 1.5 million TEU that we announced earlier," an HMM spokesperson said in a statement, reported The Marine Executive.

HMM said that the strong performance reflects a resurgent Chinese and Southeast Asian transshipment market. In addition, volumes have been lifted by the line's alliance-like agreement with 2M and its alliance with regional lines Sinokor and Heung-A.

HMM's Busan business has also benefitted from its acquisition of Hanjin's terminals in Kaohsiung, Tokyo and Algeciras, and from its rising share of the Asia-US west coast market.

The growth in container throughput, combined with a number of cost-saving measures, enabled HMM to narrow its operating loss to KRW128.1 billion (US$111.8 million) in the second quarter of 2017 from KRW254.3 billion recorded in the same period a year earlier, reported World Maritime News.

The company's second quarter operating loss from the container business amounted to KRW96.2 billion, an improvement of KRW123.8 billion compared to KRW220 billion a year earlier. Earlier this month, the company said it expects its third quarter financial performance to "dramatically" improve.
This news 3903 hits received.