Hamburg's H1 traffic drops to 4.3m TEU with transshipments, empties down
THE German port of Hamburg handled 4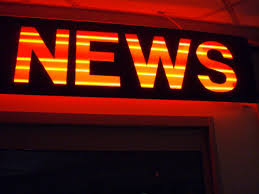 THE German port of Hamburg handled 4.3 million TEU in the first half of the year, representing a year-on-year decrease of 2.7 per cent. The drop in volumes was attributed to both a decline in empty boxes and transshipment traffic.

The number of empty boxes at the port dived by 15.6 per cent to 525,000 TEU. Transshipment traffic fell significantly, especially in feeder services to the Baltic, with trade down 4.4 per cent to 1.6 million TEU.



However, the volume of full containers handled remained stable with throughput down just 0.6 per cent year on year to 3.8 million TEU, reported Container Management.



Port of Hamburg marketing CEO Axel Mattern said: 'Against the background of the still outstanding adjustment of the fairway on the lower and outer Elbe, it is understandable that shipping companies should utilise slot capacities on mega containerships calling at Hamburg primarily for loaded boxes.



First-half volumes on the port's principal route with east Asia were up one per cent to 1.6 million TEU, while trade with Brazil soared by 37.6 per cent to 127,000 TEU to become the port's fifth largest trading partner.



Trade with the east and west coasts of North America performed well, as did trade with Africa. Trade with continental Europe was down 1.6 per cent to 2.7 million TEU, while containerised rail freight volumes rose by 5.4 per cent to 1.2 million TEU.


This news 1189 hits received.