Greencarrier opens online shop to compare options and book shipments
GREENCARRIER Freight Services is launching an online shop where customers can compare different transport solutions and book shipments online to meet their customers' needs for convenience, accessibility and transparency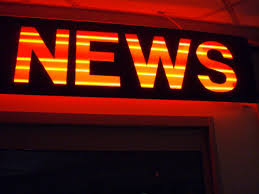 GREENCARRIER Freight Services is launching an online shop where customers can compare different transport solutions and book shipments online to meet their customers' needs for convenience, accessibility and transparency.

The company notes that there are a number of customer benefits associated with digitalising and automating parts of transport and logistics services. Such as being able to access information and services instantly, manage and oversee transports and logistics processes, book shipments, and compare different modes of transport with regards to departure and shipment times, emissions and prices.



'As a way for Greencarrier Freight Services to assist our customers in simplifying their business processes around accessibility, convenience and transparency, we have teamed up with ItsMyCargo, an innovative software company.



'Together, we are creating an online shop called the Greencarrier Shop containing a selected range of our services and transport solutions,' said Greencarrier CEO Johan Jemdahl.



In the initial phase of the shop, customers type in the specifications of what, when and where they want to ship their cargo. Quotes, alternative modes of transport and times of departures will then be calculated and presented instantly.



The online shop lets customers compare and book ocean and air freight solutions between Sweden and China with less-than-container-load (LCL) and full container load (FCL) service. In addition, it is possible to book trucking in both Sweden and China to create a door-to-door solution.


This news 803 hits received.