GlobalBeacon said to meet latest ICAO airline flight tracking standards
GLOBALBEACON, which provides minute-by-minute global aircraft tracking throughout the world, is said to meet the new standards of the UN's International Civil Aviation Organisation (ICAO)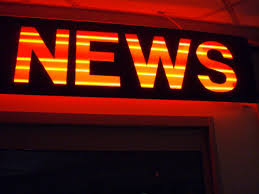 GLOBALBEACON, which provides minute-by-minute global aircraft tracking throughout the world, is said to meet the new standards of the UN's International Civil Aviation Organisation (ICAO).

McLean Virginia's Aireon LLC and FlightAware has announced the rollout of their GlobalBeacon, which now goes live to provide global flight tracking.



FlightAware takes data from air traffic control systems in over 45 countries, from FlightAware's network of over 8,000 ADS-B ground stations in over 200 countries.



This comes just in time for ICAO's Global Aeronautical Distress Safety System (GADSS) recommendations, which will be effective November 8.



GlobalBeacon provides airlines with minute-by-minute global aircraft tracking for their aircraft at all times, anywhere in the world.



The device is a first of its kind, turnkey system that surpasses GADSS (geometric archetype design system) standards and recommended practices for flight tracking.



By combining FlightAware's data processing platform and web-interface, with Aireon's space-based ADS-B (automatic dependent surveillance-broadcast) network, the device transcends borders and flight information regions (FIRs) and eliminates coverage gaps in polar airspace, over deserts and in oceanic regions.



At the heart of GlobalBeacon's capability is an aggregation of tracking information from Aireon's space-based ADS-B network and FlightAware's contextual flight data ?including origin, destination, flight plan route and estimated times of arrival.



'By leveraging existing ADS-B technology, GlobalBeacon has a unique advantage over other potential solutions because it typically does not require any new hardware or equipment to be installed in the aircraft,' said FlightAware CEO Daniel Baker.



FlightAware is the world's biggest flight tracking data company and provides over 10,000 aircraft operators and service companies as well as over 12,000,000 passengers with global flight tracking solutions.


This news 978 hits received.