GCT Deltaport welcomes ONE Commitment on her maiden voyage
CANADA's flagship container terminal GCT Deltaport in British Columbia recently played host to Japan's Ocean Network Express' (ONE) first magenta container vessel to country, the rebranded ONE Commitment following the merger of NYK, MOK and 'K' Line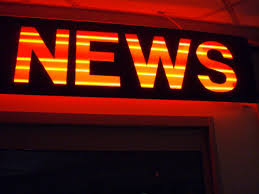 CANADA's flagship container terminal
GCT Deltaport
in British Columbia recently played host to Japan's
Ocean Network Express
' (ONE) first magenta container vessel to country, the rebranded ONE Commitment following the merger of NYK, MOK and 'K' Line.
Operating in the Transport High Efficiency ('THE') Alliance on its PN2 Asia-North America mainline service, the call represents the maiden voyage for the box ship.
As one of three THE Alliance services calling GCT Deltaport, the consortium will benefit from the GCT's recent $300 million investment that doubles intermodal capacity on its existing footprint to nearly 1.9 million TEU, improving big ship surge capacity and further improving cargo velocity.
'For over a quarter century, we have had deep relationships with NYK, MOL, and 'K' Line to provide strong, reliable, and efficient service at the Vancouver Gateway,' said Chris Ng, GCT Canada's vice president of Sales and Marketing. 'With the carriers' transition to ONE and its participation as part of THE Alliance well into its first year of cooperation, we are pleased to contribute to the continued expansion of the consortium's enhanced service network.'
Vice president of Intermodal & Automotive Sales and Marketing for Canadian Pacific (CP), Jonathan Wahba, said: 'Canadian Pacific is proud to deliver for Ocean Network Express and service Global Container Terminals. We look forward to many years of collaboration and to enabling growth for ONE in Canada and the United States.'
Peter Xotta, vice president, planning and operations at the Vancouver Fraser Port Authority, commented: 'We are pleased to welcome the ONE Commitment to the Port of Vancouver on her maiden voyage. We look forward to working with GCT and CP to enable the superior experience that shipping lines like Ocean Network Express have come to expect from Canada's largest and most diversified port.'
The ONE Commitment is the first magenta vessel in the Southeast China-South China-Taiwan-Tacoma-Vancouver-Japan rotation, and returns every 7 weeks to GCT Deltaport, according to AJOT.
This news 1119 hits received.