Former Qatar cargo chief Ulrich Ogiermann joins Volga-Dnepr
RUSSIA's Volga-Dnepr Group has welcomed Ulrich Ogiermann as its new senior vice president for operations and deputy general director for CargoLogicManagement (CLM) based in London, UK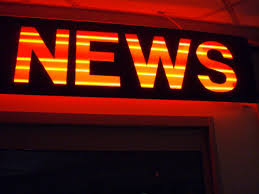 RUSSIA's Volga-Dnepr Group has welcomed Ulrich Ogiermann as its new senior vice president for operations and deputy general director for CargoLogicManagement (CLM) based in London, UK. Mr Ogiermann was previously the chief cargo officer at Qatar Airways.

Prior to his new appointment, Mr Ogiermann worked as a consultant with CLM in Leipzig on setting up an air operator certificate (AOC) for Germany. CargoLogicManagement (CLM) company is a part of Volga-Dnepr Group and offers management consultancy services to airlines globally.



In his new role, Mr Ogiermann will be responsible for the implementation of Volga-Dnepr's international cargo airlines group strategy, which is aimed at realising the synergistic effects of strategic partnerships between airlines to guarantee high-end and cost-efficient solutions for the group's global customers, reported STAT Times.



He will manage control of the airlines' annual operational results and operational standards compliance, network synergy under the strategic partnerships and international team development.



'We are delighted that Ulrich has joined our international team and believe his knowledge and experience will bring synergies within our network of airlines to new levels,' said group president Alexey Isaykin.



Mr Ogiermann brings 25 years of experience to the new role. He worked with Qatar Airways as chief cargo officer from 2012 to 2017 and was CEO of Cargolux Airlines between 2003 and 2011. He served also as chairman of The International Air Cargo Association (TIACA) in 2009 and 2010.


This news 1405 hits received.