Fitch outlooks negative for Indian shipping sector in 2011
Credit rating agency, Fitch ratings has stated, in a just published report, that the 2011 outlook for the Indian shipping industry is negative.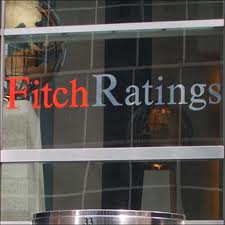 Credit rating agency, Fitch ratings has stated, in a just published report, that the 2011 outlook for the Indian shipping industry is negative. This is based on the agency`s expectations that freight rates will continue to remain depressed due to the demand-supply imbalance caused by a net increase in capacity exceeding demand. Companies with a greater proportion of their ships on long term charters also cannot expect to be completely protected against the prevailing low charter rates as most contracts have a tenor of one year and contract rates will be reset at prevailing low rates upon renegotiation. Leverage will continue to remain high as debt is likely to be refinanced given lower operating cash flows.
Fitch expects all segments of the shipping industry to face low freight rates in 2011. As at end-2010, the global order book position for new builds as a percentage of existing capacity was around 46% for dry bulk segment, around 28% for tankers and around 26% for container carriers.
With these additional capacities expected to come on stream over 2011-2013 period, the global shipping industry over the next three years will continue to witness overcapacity and depressed freight rates.
In the dry bulk segment, rates are expected to be range bound in 2011, given the volatility in demand for iron ore from China. While on one hand, China`s overall steel production is expected to go up by 7%-9% in 2011 and 5%-7% in 2012, inefficient steel plants are expected to close down, causing a fluctuation in demand for iron ore. The Baltic dry bulk index displayed a further sharp decline in January 2011 to below 1500 levels, primarily due to a temporary disruption in exports of coking coal and other commodities from Australia due to flooding, resulting in underutilisation of dry bulking capacities. Although the charter rates are expected to recover in 2QCY11, overcapacity in the dry bulk segment will continue to keep rates under pressure for at least two more years.
In the tanker segment, there was a temporary surge in demand for very large crude carriers (VLCCs) in H1CY10, due to overproduction of crude oil by OPEC countries, which led to the increasing use of VLCCs for storage in contango trades as on-land capacity was fully utilised.
However, during H2CY10, a large increase in on-land storage capacity led to lesser reliance on VLCCs for storage, which freed up a lot of capacity in the tanker segment. Demand for crude oil picked up again towards the end of 2010 driven by severe winters in Europe and the US. While a moderate growth in demand for crude oil is expected over the next few years, the growth in the global tanker fleet will be much higher, leading to rates likely remaining depressed up to 2012.
In the container segment, there was a marked improvement in rates in 2010, which was much more than other segments, attributed to increasing trade in emerging economies and also due to rate increases by many of the large container lines. However, the rates continue to be much lower than the peak levels in 2008. New capacities over the next two years are expected to keep freight rates in check.
Shipping being a worldwide industry, Indian shipping companies have been impacted by global trends. Revenues and EBITDA margins of the companies have been negatively affected by lower rates in 2009 and 2010, with EBITDA impacted to a greater extent given the volatility in fuel costs. Given the current scenario of overcapacity, Fitch expects few Indian shipping companies to undertake aggressive capex plans. Those that do are likely to have comfortable liquidity profiles, and are likely to access equity markets for their funding requirements.
The motive for the capex plans could be to avail of attractive prices of new builds as well as of second-hand vessels, to replace older vessels so as to lower operating costs, or simply to increase capacity in cases where the vessels are to be used internally within the company/group and not to be offered for charter.
The debt levels of Indian shipping companies are not likely to reduce, and those with constrained cash flows are likely to face some refinancing pressure. Fitch expects that its rated companies, Pratibha Shipping Company (`BBB(ind)`/Stable) and Varun Shipping Company (`BBB+(ind)`/Negative), will not face any difficulty in meeting loan to value covenants on borrowings in 2011.
Fitch believes that it is unlikely that macroeconomic factors will be able to bring about a reversal in the outlook from negative to stable in the near-term, given the high industry overcapacity expected. The outlook is more likely to be affected by corporate actions of individual companies such as equity issuance, capex plans, ability to gain long-term contracts at favourable rates and/or being present in a niche that faces limited competitive pressures.
This news 16210 hits received.