First Maersk box ship successfully passes through Northern Sea Route
THE Venta Maersk, a 3,596 TEU ice-class containership designed to operate the company's Baltic feeder services, has become the first Maersk Line vessel to complete the Polar Sea passage from Asia to Europe via the North Pole that is known as the 'Northern Sea Route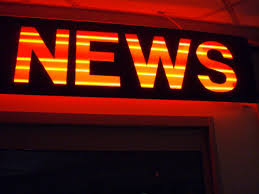 THE Venta Maersk, a 3,596 TEU ice-class containership designed to operate the company's Baltic feeder services, has become the first Maersk Line vessel to complete the Polar Sea passage from Asia to Europe via the North Pole that is known as the 'Northern Sea Route.'

Following the successful completion of the trial journey that ended in St Petersburg, the company said it has no plans to launch commercial services on the route, reported UK's The Loadstar.



'Currently, we do not see the Northern Sea Route as a viable commercial alternative to existing east-west routes. In general, we plan new services according to trading patterns, population centres and customer demand,' said Maersk's head of fleet Palle Laursen.



'That said, we follow the development of the Northern Sea Route. Today, the passage is only feasible for around three months a year, which may change with time. We also must consider that ice-class vessels are required to make the passage, which means an additional investment.'



Mr Laursen added that the trial of the vessel on the Northern Sea Route enabled the company to 'gain exceptional operational experience, test vessel systems, crew capabilities and the functionality of the shore-based support set-up.'



The box ship departed from Vladivostok on August 22 and arrived in St Petersburg on September 28. Along the way the ship stopped off at Russia's other main Pacific box port of Vostochny and the South Korean port of Busan before transiting the Bering Strait on September 6 and onwards to Germany's North Sea transhipment hub of Bremerhaven.



Most of the voyage was ice-free apart from in the east Siberian Sea where it required the assistance of icebreakers.



The Venta Maersk is one of the shipping line's new Baltic feeder class ships, designed specifically to operate in waters of minus 25 degrees Celsius where the stronger hull can offer year-round operations.



Delivered in July, the ship is the fourth of seven sister vessels which are deployed on Sealand Europe & Med's Baltic feeder network serving Russia through St Petersburg.


This news 490 hits received.