Evergreen joins Cosco and Yang Ming to boost N Europe-Mediterranean service
TAIWAN'S container line Evergreen is teaming up with Cosco and Yang Ming to provide an express service in Europe.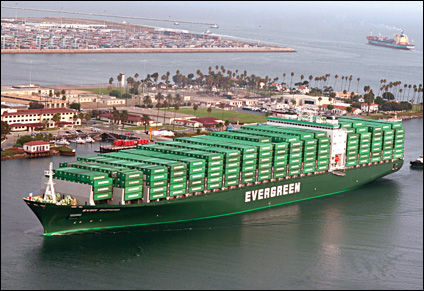 24 October 2017 - 20:00 - Update: 24 October 2017 - 23:34
The weekly Europe-Med Express (EMX) will deploy five ships of 4,250 TEU; one provided by Evergreen and YML respectively and the remaining three by Cosco, according to an Evergreen statement.

The first departure is from Rotterdam on November 27. The port rotation is: Rotterdam, Felixstowe, Hamburg, Antwerp, Casablanca, Piraeus, Alexandria, Haifa, Mersin, Piraeus, Casablanca, and Rotterdam.

The service allows Evergreen to provide a direct connection from northern Europe to the Mediterranean, particularly to and from Morocco, Turkey, Israel and Egypt.
It said: "This new service is being introduced in response to increased customer demand for a reliable service and demonstrates Evergreen's strong commitment to enhance efficiency on Europe-Med routes."
This news 3384 hits received.