Europe's smaller ports provide less fuss and muss for harried shippers
BECAUSE 2M and Ocean Alliance ships are calling at Europe's smaller ports, shippers are not restricted to their giant rivals of Le Havre, Rotterdam, Antwerp and Hamburg where there are more problems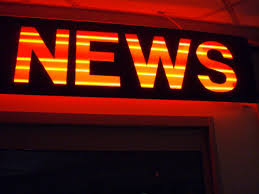 BECAUSE 2M and Ocean Alliance ships are calling at Europe's smaller ports, shippers are not restricted to their giant rivals of Le Havre, Rotterdam, Antwerp and Hamburg where there are more problems.
Thus, Wilhelmshaven, Gdansk and Barcelona and others continue to be busy because European shippers don't care which port handles their goods as long as it gets the job done efficiently, reports IHS media.
Big port operators work deals with ocean carriers, while smaller firms rely on freight forwarders to find them the cheapest door-to-door freight - and often small is beautiful.
The 24 per cent increase in traffic at the DCT Gdansk terminal to just short of 1.6 million TEU in 2017 was also due to the 2M and Ocean Alliance adding direct calls.
Ten years ago the Polish terminal handled just 4,423 TEU. Further, a 32.3 per cent surge at Barcelona to 2.97 million TEU last year made it Europe's fastest growing port largely due to MSC, Maersk's 2M partner having five services call.
Shippers stick with big ports as long as they don't have problems - such as barge and feeder congestion at Antwerp and Rotterdam and Hamburg.
There have also been terminal acquisitions in smaller ports in recent months indicating a small-port trend, if they can lure shippers with cheaper costs, faster inland transits, and greater schedule reliability than major hubs.
Cosco's CSP Zeebrugge Terminal, with volume down by a third in June year on year may have induced Cosco to sell a third of it, but CMA CGM Terminals was quick to snap it up. The French shipping giant already accounts for one third of Zeebrugge throughput.
The Mediterranean transshipment market has lost momentum, after carrier alliances changed their networks and upped the number of direct port-to-port calls, said IHS media.
Marsaxlokk, the Malta transhipment hub, registered just a 2.1 per cent volume increase in 2017 to 3.15 million TEU and volume at Gioia Tauro, the southern Italian terminal, tumbled 12.4 per cent 2.45 million TEU.
The latter faces tougher competition from North African ports and Marsaxlokk and Piraeus. Traffic is down by almost one million TEU from 10 years ago and a further decline seems inevitable.
Mediterranean ports face even tougher times ahead. A slow decline in transshipment - which currently accounts for more than one in four containers handled at ports around the world - appears to be underway, according to Drewry Shipping Consultants analyst Neil Davidson.
But Yilport has a successful history of growing volume in smaller ports and is just three slots short of meeting its ambition of making it into the top 10 global terminal container league by 2025.
It attributed the 9.5 per cent increase in 2017 volume to 4.3 million TEU to growth in Turkey and its three Nordic terminals - two in Sweden and one in Norway - which boosted traffic by 14 per cent.
Yilport, which has a 24 per cent stake in French ocean carrier CMA CGM, is boosting its Nordic business, striking an agreement last year with the western Swedish port of Gavle to build a new container terminal that will boost annual capacity to 600,000 TEU when it opens in the fourth quarter of 2020.
This news 859 hits received.