EU enlists Asia in joint anti-Trump communique on trade and climate
THE European Union won Asian political support to counter US President Donald Trump on global trade rules, global warming and the international nuclear deal with Iran, according to Bloomberg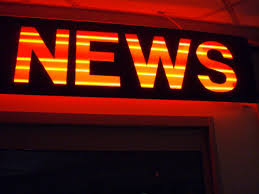 THE European Union won Asian political support to counter US President Donald Trump on global trade rules, global warming and the international nuclear deal with Iran, according to Bloomberg.

The European Summit of the Heads of state and Government of the European Union and a ASEM (Asia-Europe Meeting) brought together the heads of state or government of more than 50 European and Asian countries including the 28 EU members, Russia, China, Japan and South Korea.



The joint communique issued after the Brussels meeting said there was a 'vital need of maintaining an open world economy and upholding the rules-based multilateral trading system, with the World Trade Organisation at its core'.



The communique also spoke of 'the serious challenge posed by climate change and the need for urgent and effective action.' Furthermore, it spoke of 'collective support' for the United Nations-backed agreement to prevent Iran from developing atomic weapons.



'The summit shows that countries gathering from Europe and Asia want rules-based world trade and a commitment to multilateralism,' German Chancellor Angela Merkel said. 'That's an important signal because almost two-thirds of global gross domestic product is gathered here.'



The meeting highlights the global political manoeuvring to address the consequences of President Trump's 'America-First' agenda, which has led the US to question the relevance of the WTO, abandon a landmark 2015 UN agreement to fight global warming and pull out of a hard-fought international accord the same year to curb Iran's nuclear activities.


This news 1056 hits received.