Emirates SkyCargo now goes to London Stansted and Edinburgh
EMIRATES SkyCargo, the cargo arm of Emirates, has commenced daily flights to London Stansted and Edinburgh, becoming its seventh and eighth British destination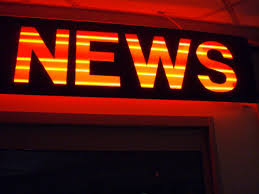 EMIRATES SkyCargo, the cargo arm of Emirates, has commenced daily flights to London Stansted and Edinburgh, becoming its seventh and eighth British destination.

The airline is operating these flights with Boeing 777-300ER aircraft and will be offering a cargo capacity of up to 20 tonnes per flight. This will translate into an extra cargo capacity of 500 tonnes per week for exports and imports for the UK market, reported Mumbai's STAT Times.



Flight EK33 departs from Dubai at 09:30 and arrives in London Stansted at 14:10. On the return leg, flight EK34 departs from London Stansted at 21:10 and arrives in Dubai at 07:05 the next day.



Flight EK023 to Edinburgh departs from Dubai at 09:55 and arrives at 14:50. The return flight EK024 departs from Edinburgh at 20:15 and arrives in Dubai at 06:40 the following day.



The air cargo carrier currently offers the UK a weekly cargo capacity of 2,000 tonnes on 120 passenger flights and two freighter flights. Since 2014 Emirates SkyCargo has transported 600,000 tonnes of import and export cargo through its six existing gateways in the UK.



With a combined 63 flights a week from London Heathrow and London Gatwick, these London gateways account for the biggest portion of the carrier's total UK cargo volumes. Cargo uplifted to and from London in the last four years have accounted for 60 per cent of the total cargo uplifted to and from the UK.


This news 1279 hits received.