DP World first half net profit slips 2.1pc, but revenues increase 14.4pc
DUBAI's global port operator DP World suffered a 2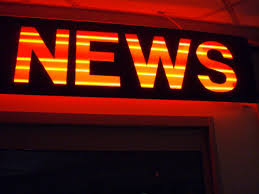 DUBAI's global port operator DP World suffered a 2.1 per cent year-on decline in first half profit US$593 million, drawn on revenues of $2.63 billion, up 14.4 per cent.

DP World attributed revenue gains to increased volumes across all three of its reporting regions and positive contributions from new acquisitions, including Drydocks World LLC, Dubai Maritime City and Cosmos Agencia Maritima.



DP World blamed the profit decline on the rescinding of a concession from the Republic of Djibouti to operate the Doraleh Container Terminal in the country's capital city.



The London Court of International Arbitration has ruled that Djibouti seized the terminal using 'device to evade Djibouti's contractual obligations'.



Throughput from all terminals in which DP World has a share increased 4.8 per cent to 35.6 million TEU in the first half, while consolidated throughput for terminals in which the company has a controlling share was up four per cent to 18.6 million TEU.



'We have made good progress in delivering our strategy of strengthening our portfolio,' said DP World group chairman and CEO Sultan Ahmed Bin Sulayem.



He said DP World had acquired port related businesses with $1,400 million worth of acquisitions. 'These offer strong growth opportunities and enhance DP World's presence in the global supply chain,' he said.



'Going forward, the near-term trade outlook remains uncertain with recent changes in trade policies and geopolitical headwinds in some regions continuing to pose uncertainty to the container market.



'However, the robust financial performance of the first six months also leaves us well placed for 2018 and we expect to see increased contributions from our recent investments in the second half of the year,' Mr Bin Sulayem said.


This news 634 hits received.