DHL to accept cash on delivery for cross border e-commerce
DHL eCommerce, a division of Deutsche Post DHL Group, has launched its cross-border cash-on-delivery (COD) service to enable consumers to pay for their international purchases in cash and only upon delivery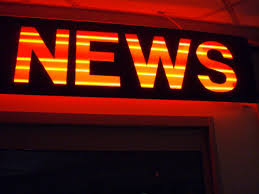 DHL eCommerce, a division of Deutsche Post DHL Group, has launched its cross-border cash-on-delivery (COD) service to enable consumers to pay for their international purchases in cash and only upon delivery.

The rationale behind the service is the fact that 73 per cent of the population in Southeast Asia are still unbanked and inaccessible to e-commerce retailers since they do not have access to credit cards or internet banking services.



'The low level of credit card penetration has forced e-commerce retailers to offer alternative modes of payment methods such as cash on delivery, digital payments and in some cases paying in-store. This opens up a huge potential by reaching out to a new group of unbanked consumers and also meeting the needs of consumers who prefer to pay in cash,' said DHL eCommerce CEO Charles Brewer.



COD is available as a value-added service of the DHL Parcel International Direct product, specifically for sellers based in China and Australia delivering to consumers in Malaysia, Thailand and Vietnam.



Collected cash will be remitted to a local bank account at destination (Malaysia, Thailand or Vietnam) or in the billing country (China or Australia) based on the local destination currency. Remittance will be made to sellers every fortnight and tracking visibility of the status of COD is available on the DHL portal.



To enable sellers in China and Australia to tap on the cross-border e-commerce opportunity, DHL eCommerce enables economical international shipping with a range of e-commerce features. This includes parcel pick-up service; easy IT integration of the seller's inventory into the DHL shipping process, end-to-end tracking, dynamic routing and distribution, and returns management.


This news 705 hits received.