Designing autonomous cargo drones size of small planes
COMPANIES are starting to design unmanned cargo aircraft the size of small air planes to deliver packages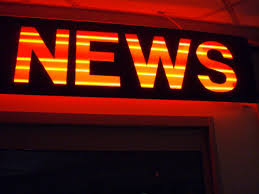 COMPANIES are starting to design unmanned cargo aircraft the size of small air planes to deliver packages. They would be competing with conventional short-haul trucks and small freight aircraft.

These firms are testing prototypes and pushing for their large fixed-wing drones to play a key role in the next wave of logistics, Nevada's Trucks.com reported.



'Companies that can respond and be faster and more flexible will be the winners as the logistics landscape continues to change,' said co-founder David Merrill of Elroy Air, a San Francisco startup working on a cargo drone prototype.



The fledgling industry's efforts are attracting interest from major express carriers like FedEx and UPS and investors. They see the potential for cargo drones to take an early role in reshaping the freight business.



Cargo drone companies will be among the first flying autonomous commercial aircraft partly because they will initially fly in areas outside densely populated urban areas where safety concerns won't be as high.



Sabrewing Aircraft Co is another cargo drone company that hopes to unlock the economic potential of unmanned freight flights.



It plans to build a sub-scale model to fly in the Pacific Drone Challenge, a transoceanic race planned by Japanese drone startup iRobotics to spur technology development and attract investors to the unmanned aerial vehicle (UAV) industry.



'The purpose of the challenge is to demonstrate to industry and the public in general that UAVs are not limited to toy-sized air vehicles, but that they are capable of serving traditional industries such as air cargo with useful payload sizes, long endurance and economical operation,' said Sabrewing co-founder Ed De Reyes.


This news 2122 hits received.