Democrats say they will block Trump signing NAFTA deal without Canada
IN the event the democrats win a US House majority in November, they are likely to strongly consider throwing out a Trump administration rewrite of the c (NAFTA) that excludes Canada and fails to push up wages for US workers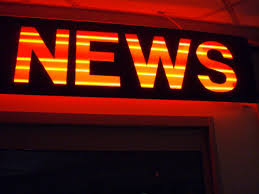 11 September 2018 - 19:00
IN the event the democrats win a US House majority in November, they are likely to strongly consider throwing out a Trump administration rewrite of the c (NAFTA) that excludes Canada and fails to push up wages for US workers.

Key democrats warned that they would carefully study any agreement reached by the Trump administration, which is negotiating with Canada after completing a preliminary pact with Mexico to replace NAFTA. President Donald Trump is threatening to exclude Canada, as trade talks between the two sides drag on in Washington.



Democrats said in interviews that a Mexico-only deal wouldn't be acceptable and that any renegotiation of NAFTA needs to have tangible benefits for workers, reported Bloomberg.



Any agreement would be put before Congress in 2019, after newly elected lawmakers take office. To gain a House majority, Democrats need to flip 23 seats, a prospect that independent analysts say is achievable. The party will have a harder time gaining two seats to control the Senate, where Democrats have 26 seats to defend, compared with just eight for republicans.



The White House last week gave Congress a required 90-day notification that it would be signing a revised version of NAFTA with Mexico and would include Canada only 'if it is willing.' Canadian Foreign Minister Chrystia Freeland has said that Canada will only accept a deal that's right for her country.



The House Democratic leader Nancy Pelosi last week said a US deal with Mexico only would be 'woefully incomplete.'



'Actually fixing NAFTA requires reaching a trade agreement with both Mexico and Canada that improves the wages, the working conditions and the well-being of America's workers and farmers,' Ms Pelosi said in a statement.



The Trump administration has been working closely with trade unions like the AFL-CIO during the NAFTA talks and approval from unions could be a key to getting democratic support.



The Mexico trade proposal would impose new requirements on auto imports, including one specifying higher wages for workers. After initial praise of these provisions, AFL-CIO president Richard Trumka called for Canada to be included, prompting Trump to denounce him on Twitter.


This news 672 hits received.