Croatia: 3. MAJ Holds Launching Ceremony for Tanker 'Palanca Singapore'
Croatian based shipbuilder 3. MAJ held a spectacular launching ceremony, on Feb. 11th, for the last in a series of four tankers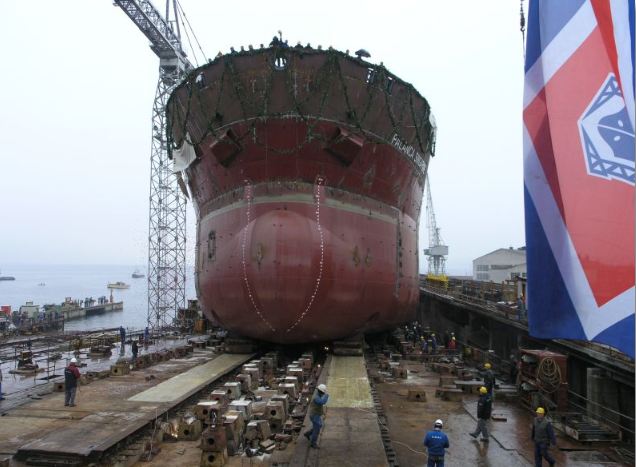 Croatian based shipbuilder 3. MAJ held a spectacular launching ceremony, on Feb. 11th, for the last in a series of four tankers the shipbuilder is building for the Swedish company WISBY TANKERS. The vessel named Palanca Singapore (Yard No. 719) was launched from the shipyard's slipway N0.1.
The tankers, designed to carry asphalt, oil and chemicals, are 133 meters long and 23 meters wide. The newbuild features the loading capacity of 15,000 DWT and is propelled by the 3.MAJ-Wartsila 6 RT Flex 35 engine (MAIN ENGINE OUTPUT 4500 kW at 144 min-1).
CLASS: BUREAU VERITAS
AUT-UMS, SYS-IBS-1, SYS-NEQ-1
MON-SHAFT, INWATERSURVEY, CLEANSHIP (C), VCS
Oil tanker – Asphalt carrier (maximum cargo temperature 250 °C),
Chemical tanker, Unrestricted navigation.
This news 7040 hits received.