Costamare's Q1 profit down 12.3pc to US$23m on 34.2pc lower revenue
GREECE's Costamare, a containership leasing company, has posted a net income of US$23 million in the first quarter, down 12.3 per cent from $35 million a year earlier, on revenue of $105.5 million, down 34.2 per cent year on year.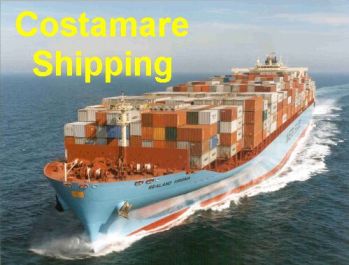 07 May 2017 - 22:00 - Update: 08 May 2017 - 00:38
During the quarter, the Athens-based company had an average of 54 ships in its fleet, up from 52 ships over the same period in 2016, reported American Shipper.

The shipping heavyweight entered into time-charter agreements for five 11,000 TEU new ships that were acquired under a joint venture with York Capital.

"The vessels have been chartered for periods of up to 12 months at an average rate of about $18,000 per day," the company said. "The first two vessels, the Cape Akritas and Cape Tainaro, have been delivered to their charterers and have commenced operations.

"The third and fourth vessels, the Cape Kortia and Cape Sounio, are expected to be delivered to their charterers during the first week of May 2017, while the last vessel, the Cape Artemisio, is expected to be delivered from the shipyard and to her charterers during the second week of June 2017."

Costamare has chartered in total seven vessels since the end of 2016 and has no ships laid up, chief financial officer Gregory Zikos said.

"At the same time, we are renewing our fleet," Mr Zikos added. "We have bought three secondhand vessels, which have been chartered for periods ranging from five to seven years. Those vessels are expected to be delivered within May. The ships have been bought with equity and we are in discussions with financial institutions regarding their finance."
This news 3065 hits received.