Cosco ships Egyptian pavilion from Port Said to Shanghai Expo
CHINA's Cosco Shipping has started transporting the Egyptian pavilion that is to be set up at the China International Import Expo that will be hosted in Shanghai from November 5 to 10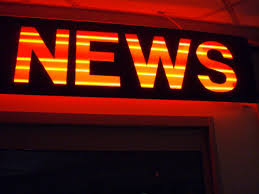 CHINA's Cosco Shipping has started transporting the Egyptian pavilion that is to be set up at the China International Import Expo that will be hosted in Shanghai from November 5 to 10.

The 25-day voyage from port Said will stop off in Singapore enroute to China. The shipping line will transport in batches a total of 13 containers weighing 120 tons from Egypt to the exhibition.



According to Port Said Container & Cargo Handling Co. chairman Mohsen al-Mazahy, the first container was loaded with Egyptian handicrafts, cotton textiles, furniture, medical equipment, industrial products, souvenirs and raw materials for exhibition, Xinhua reported.



'We hope to help Egypt increase shipping exports and expand the scale of trade between China and Egypt,' said Cosco general manager Xie Manding.



'Cosco Shipping (Egypt) now is the largest and the only Chinese shipping company in Egypt after the integration of Cosco and China Shipping lines in September 2016,' said Mr al-Mazahy, adding that the integration has boosted the value of the new Cosco line in the Egyptian market.



From June 2017 to July 2018 port Said gained US$44.72 million in revenues from bilateral imports and exports, said Mr al-Mazahy, who added that marble, food, phosphate and furniture were the most important exports for China.


This news 849 hits received.