Cosco Shipping Ports' June up 12pc driven by strong growth in Bohai Rim
COSCO Shipping Ports' (CSP) total container throughput increased by 11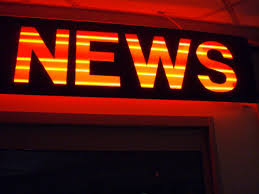 COSCO Shipping Ports' (CSP) total container throughput increased by 11.5 per cent year on year in June to 8.24 million TEU on the back of 19 per cent volume growth at its Bohai Rim ports and 40.5 per cent growth at its overseas terminals.

The Bohai Rim region saw throughput rise to 1.68 million TEU in June, up from 1.41 million TEU a year earlier, and surpassed volumes at the key Yangtze River Delta ports.



Gains were led by Dalian Container Terminal and Qinghuangdao Port New Harbour Container Terminal, which grew by half and 25.4 per cent respectively.



Its terminals in the Yangtze River Delta region saw volumes fall one per cent to 1.66 million TEU, while volumes in the Pearl River Delta were down 1.3 per cent to 2.22 million TEU.



While the falls are not big in percentage terms, these two regions still comprise the highest throughput among all the group's segments apart from the overseas ports and the rapidly recovering Bohai Rim region. Their volume declines look set to be exacerbated as the export-oriented ports in these regions start to feel the effects of the US-China tariff war.



The fledgling southeast coast ports continued their steady growth with throughput up 3.6 per cent to 470,800 TEU, while CSP's sole southwest coast holding at Guangxi Qinzhou International Container Terminal saw volumes surge 8.2 per cent to 123,000 TEU.



CSP's overseas terminals saw throughput rise 40.5 per cent to 2.09 million TEU with good gains recorded across the board except for CSP Zeebrugge Terminal and the SSA Terminals in Seattle where volumes were down by one-third and 5.2 per cent respectively.


This news 767 hits received.