CORE enhances cargo tracking, boosts security and performance
CORE Transport Technologies (CORE) has conducted a major upgrade to its Bluetooth air cargo tracking system, branded COREInsight Bluetooth Tracking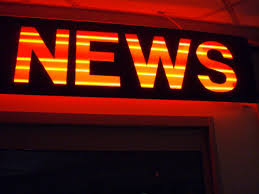 CORE Transport Technologies (CORE) has conducted a major upgrade to its Bluetooth air cargo tracking system, branded COREInsight Bluetooth Tracking. The company has already introduced 800 readers and 20,000 tags and is rapidly expanding.

In this upgrade, the company is implementing a BLE resilient mesh network, incorporating military grade security, which can support hundreds of low-cost nodes ('relays') over a very large area. The nodes can relay messages over multiple nodes to the nearest cellular gateway ('readers') making the network resilient to hardware or cellular failures.



This equipment uses BLE5 (Bluetooth low energy) hardware and software. An initial operational deployment will begin in the week of October 15, reported Ranger Aerospace.



The combination of BLE5 hardware and software provides enhanced performance: twice as fast speed, four times longer range to 400-500 metres and eight times greater payload capacity.



Existing readers and tags can be integrated into the mesh by software utilising over the air updates, meaning devices need not be removed from service. Existing equipment will acquire the benefits of range and speed through the BLE5 relays.



In addition to the BLE5.0 mesh upgrade release, the company said it can now achieve further enhancements to COREInsight Bluetooth Tracking, including the extended reach of the readers and better localization of unit load devices (ULDs) and other assets.



Waterproof solar powered relay is another enhancement that is designed to supplement readers in warehouses and cargo centres with weatherproof units. Solar powered readers provide the largest gain in tracking technology, taking the data collection device to the tag itself.



The BLE mesh enabled readers can now share data among each other should cellular communications become inadequate. The readers are able to talk to each other to ensure uninterrupted data flow as tag events are logged.



CEO Steve Townes of ACL Airshop, CORE's worldwide expansion partner in this effort, described these patented Bluetooth applications for the air cargo industry as 'a game changer for airlines and their shipper customers.



'Now implementing with a number of forward-thinking airlines, including one of the world's top ten, this latest technology upgrade from CORE can yield new competitive advantages and logistics efficiencies for airlines,' said Mr Townes.


This news 1738 hits received.