Clarksons' H1 profit dives 21pc to US$18.5m
UK-based global ship broker and research consultancy Clarkson PLC saw its profits plunge 20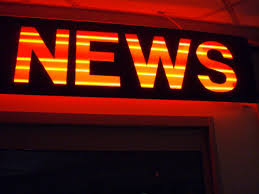 UK-based global ship broker and research consultancy Clarkson PLC saw its profits plunge 20.8 per cent to GBP14.5 million (US$18.5 million) in the first half of the year on revenues of GBP152.6 million, down 2.7 per cent year on year.

If GBP900,000 in acquisition-related costs are included, the company's first-half earnings would drop to GBP13.6 million.



The firm's ship broker segment reported an underlying profit of GBP15.9 million on GBP111.5 million in revenues, representing declines of 24.3 per cent and 5.5 per cent, respectively, compared to the first half of 2017.



Clarksons CEO Andi Case attributed the fall in earnings mainly to a 'challenging trading environment' in the first quarter across the various maritime shipping and offshore capital markets that was 'accentuated' by the declining value of the US dollar relative to other world currencies, reported American Shipper.



Commenting on the state of the container shipping market, Clarksons said containership earnings continued to improve in the first half after gaining ground in 2017 but noted that freight rates 'have been volatile and failed to meet initial expectations' during the early part of the year.



The lower-than-expected rates along with higher-than-expected bunker fuel prices have 'put liner company financial results under distinct pressure,' the firm said, adding that some of the early declines in pricing east-west trades were recovered in the second quarter.



On the bright side, Clarksons said container freight demand remains 'fairly robust', with global trade volumes projected to expand by over five per cent in the full year to 203 million TEU following growth of around six per cent in 2017.



'The rate of expansion on trades involving developing economies is currently very strong, though growth on the main lane east-west trades appears to be more moderate,' it added.



Clarksons noted that a continuation or escalation of the tariff war between the US and China poses a downside risk to this outlook but said 'the impact of tariffs currently in force or proposed is estimated to be relatively limited and global volume expansion is expected to remain healthy'.



On the supply side, the firm said overcapacity is easing and fleet growth 'remains manageable, despite a substantial delivery of 'mega-ships' in the first half of 2018,' projecting global containership capacity to increase by five per cent this year against four per cent growth last year.



'The balance between supply and demand growth in 2018 as a whole now looks likely to remain approximately even, before trade volume growth once again starts to outpace capacity expansion (set to slow to three per cent) in 2019,' said Clarksons.



Combined newbuild orders in the first half of 2018 stood at less than 500,000 TEU, according to Clarksons, and the industry orderbook fell to an historically low 12 per cent of the overall fleet.


This news 786 hits received.