'Chinese New Year need not be period of mourning with NYSHEX contracts'
THE New York Shipping Exchange (NYSHEX) claims its contracting services takes the uncertainty out of shipping now that the slack season has dawn once again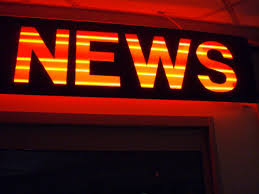 THE New York Shipping Exchange (NYSHEX) claims its contracting services takes the uncertainty out of shipping now that the slack season has dawn once again.

NYSHEX says it provides a fixed price, digital ocean freight rate resource and a contracting alternative that's fully enforceable on all parties, especially critical during this pre-Chinese New Year period, reported the American Journal of Transportation.



With NYSHEX, enforceable contracts, there is a relationship for shippers and carriers that delivers predictability, enhanced planning, cost control and improved communication, said the report.



Shippers are able to secure a forward contract up to six months in advance and ocean carriers improve vessel planning and optimise their cargo mix it said.



Said Damco Americas chief commercial officer David Newton: 'This model establishes a firm agreement with the carrier who accepts the booking. It is highly unlikely that a NYSHEX box will be rolled because of the financial penalties in place. It's far more likely that a carrier will roll a container where there is no binding financial commitment.'



To date, 99.8 per cent of all contracts made on NYSHEX have been fulfilled exactly as committed. This means shippers reduce supply chain risk and are confident their freight moves as scheduled.


This news 950 hits received.