Chinese navy carries out more drills in disputed areas of South China Sea
THE PLA navy has carried out "routine drills" in the disputed areas of the South China Sea, the Defence Ministry said on Sunday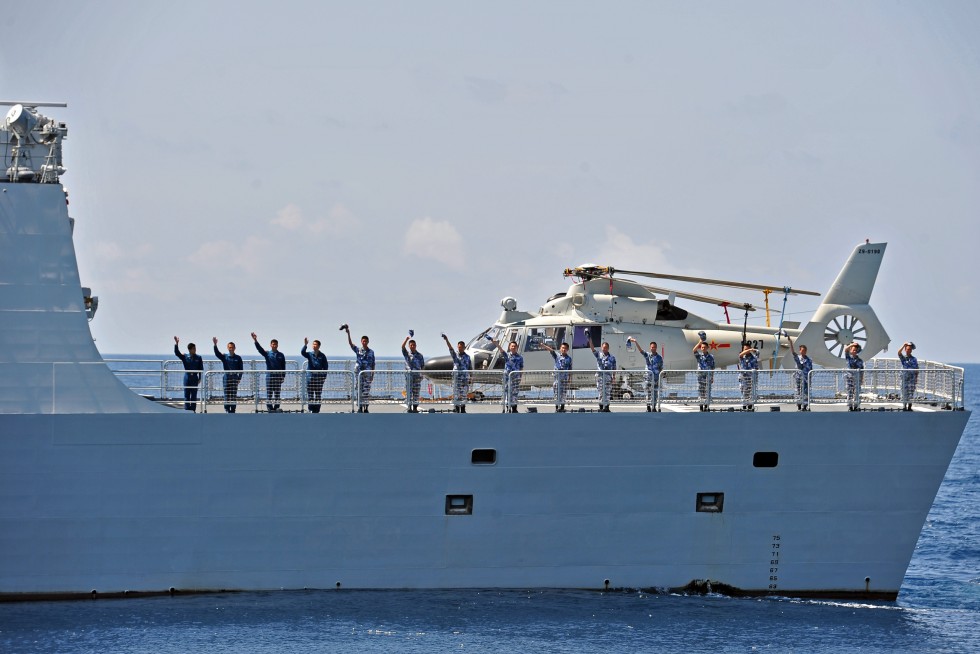 Chinese navy carries out more drills in disputed areas of South China Sea
THE PLA navy has carried out "routine drills" in the disputed areas of the South China Sea, the Defence Ministry said on Sunday, Reuters reports.

China claims almost all of the energy-rich waters of the South China Sea, through which more than US$5 trillion of maritime trade passes each year. The Philippines, Brunei, Vietnam, Malaysia and Taiwan have overlapping claims.

"The People's Liberation Army Navy in recent days organised a fleet to go to relevant seas in the South China Sea, by way of the Western Pacific, to carry out exercises," China's Defence Ministry said in a brief statement.

"This action is a routine arrangement made in accordance with this year's naval training plan," it added, without elaborating.

Pictures on social media accounts of Chinese state media have in recent days shown pictures of Chinese navy ships engaged in live-fire exercises in the South China Sea, without saying where exactly they took place.

China periodically announces such exercises in the South China Sea, as it tries to demonstrate it is being transparent about its military deployments
China has been at odds with the United States over the strategic waterway. Washington has criticised Beijing's building of artificial islands in disputed Spratly archipelago, and has conducted sea and air patrols near them.

Last month, American B-52 bombers flew near some of China's artificial islands and at the end of October a US guided-missile destroyer sailed within 12 nautical miles of one of them.

This news 6851 hits received.