China to lower tariffs on more wide-ranging consumer goods: Bloomberg
CHINA is planning to lower import duties on consumer goods ranging from food to cosmetics starting from July 1, sources told Bloomberg News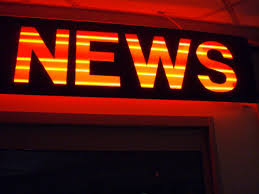 CHINA is planning to lower import duties on consumer goods ranging from food to cosmetics starting from July 1, sources told Bloomberg News.
The tariff cuts would apply to significantly more product lines than a similar reduction on 200 items announced last year, said the sources who requested not to be identified as the discussions aren't public. Beijing also just announced the tariff on car imports will be reduced to 15 per cent from 25 per cent, also from July 1.
Policy makers including President Xi Jinping have flagged their intention to open the nation's vast internal market further to outsiders, a shift that may now have the side-effect of helping to defuse tensions with the Trump administration over the trade imbalance.
The consumer-goods cuts will affect food, medicine, health products and cosmetics, among other items. The exact composition of the cuts hasn't been finalised and is still subject to approval by China's State Council.
This news 1019 hits received.