Chevron Marine, ExxonMobil offer lubricants for low sulphur fuel use
IN readiness for the International Maritime Organisation's tighter sulphur content cap for marine fuel Chevron Marine Lubricants and ExxonMobil Marine Fuels have unveiled new lubricants optimised for propulsion machinery operated on the fuels that comply with the new January 2020 rule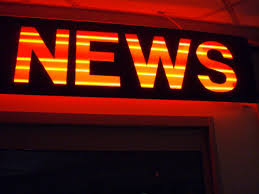 IN readiness for the International Maritime Organisation's tighter sulphur content cap for marine fuel
Chevron Marine Lubricants
and
ExxonMobil Marine Fuels
have unveiled new lubricants optimised for propulsion machinery operated on the fuels that comply with the new January 2020 rule.
Chevron has launched the patented Taro Ultra and said that as the shipping industry prepares for the arrival of the global 0.5 per cent sulphur content cap, the operation of ships in a multi-fuel future is a fast approaching reality, reported London's Tanker Operator.
'A key driver for launching Taro Ultra is to ensure the product availability and the flexibility to meet the demands of the changing sulphur global landscape, recognising the need for more diverse fuel options we expect to be available both now and post-2020,' said Chevron Marine Lubricants general manager Chia Yoo Soon.
The new lubricants range deliver the same high performance and protection expected from the other Taro engine lubricants, with the added benefit of being compatible with almost all engines, marine bunker fuels and abatement technologies, the company claimed.
In addition, ExxonMobil developed a newly formulated 40BN cylinder oil, the patented Mobilgard 540 which will be available from the first quarter of 2019 and is compatible at any volume with the company's current cylinder oil offering.
This will ensure that vessel operators can safely and efficiently switch to compliant fuels with complimentary cylinder oils, the company claimed.
The new lubricant will replace Mobilgard 525 and can be used for vessels operating in 0.1 per cent emission control areas (ECAs). This means vessels with non-corrosive engines that burn compliant residual and distillate fuels only need to carry one cylinder oil.
'We anticipate deliveries of Mobilgard 540 to start during the first quarter of 2019, which will provide our customers with plenty of time to run down stocks of cylinder oils ahead of the IMO deadline,' said global field engineering manager Iain White.
ExxonMobil also confirmed that all its IMO compliant, 0.5 per cent sulphur fuels developed to date are residual grades, ranging from RMD 80 to RMG 380, meeting specification levels set out in ISO 8217:2017 and confirmed that the formulations are all compatible with each other, provided that bunkering, storage and handling best practices are followed.
This news 858 hits received.