Champion of 'she'-farers and women in maritime
The 20th century woman broke the monotony of traditional female role in the society with her career ladder shifting from being a mere support system to being the source of calm and influential leadership.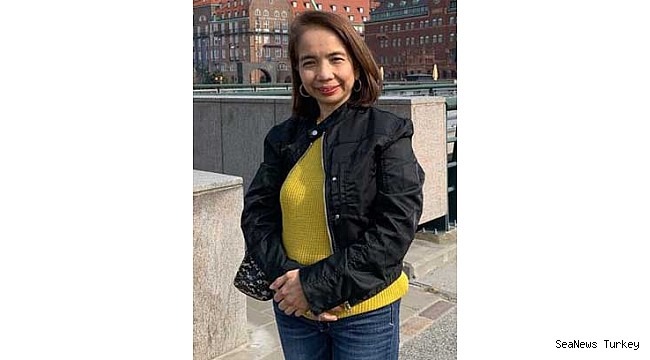 Champion of 'she'-farers and women in maritime

In an industry full of steel, grit, and hard labor, seeing a woman stretch her limits, unveil her capabilities, and take charge of is nothing short of amazing. The 20th century woman broke the monotony of traditional female role in the society with her career ladder shifting from being a mere support system to being the source of calm and influential leadership.

Merle Jimenez-San Pedro, president of the Women in Maritime Philippines (Wimaphil) and WIMA Asia, epitomizes such modern-day woman. For her, empowerment is not about identifying who's the better gender or has independence from the other. Merle believes in striking a balance with male counterparts especially in the manly world of maritime.

Wimaphil President Merle Jimenez-San Pedro

"My initial challenge came from the notion that those who have gone to sea can lead this industry better; I was never a seafarer," Merle said of her experience as the first female president of the Philippine Association of Maritime Training Centers, Inc. (PAMTCI). "When I took the helm of PAMTCI in 2006, people were very supportive and welcoming, and then I realized that gender was not really the issue but the capacity to lead."

Merle shared that competence in running an organization and managing people are necessary when proving your worth as a leader. "It's going to be about your capacity so you have to constantly persevere and enhance your knowledge; you've got to study all the time. If we speak of equality, then we first have to be responsible," she says.

This proved to be effective as Merle, over the years, led several maritime organizations to include PAMTCI, Movement of Maritime Philippines (MMP), Mariners Polytechnic Colleges Foundation (MPCF), Mariners Polytechnic Training Center, Inc (MPTCI), WIMAPHIL, and WIMA Asia.

She took a degree in Commerce majoring in Accounting and another degree in Arts majoring in Sociology at the St. Scholastica's College. She also underwent post-graduate studies on Philippine Studies at the De La Salle University, proof that this empowered woman takes higher education seriously in arming herself for management positions.

Bringing 'she' to sea

 Merle San Pedro, with her numerous accomplishments as a leader, ignited a tremendous source of positivity and inspiration in and around her organization. She has led women empowerment to a new scale as she was elected president of the Women in Maritime Associations (WIMA) Asia, a nine-year old organization under the guidance of the International Maritime Organization's (IMO) gender program for women in the maritime sector.

WIMA Asia, with 18 member countries, aims for regional integration, support, and cooperation of women in national maritime associations for the promotion of greater and active participation on Sustainable Development Goals. The organizations have recently met at the World Maritime University (WMU) in Malmo, Sweden to promote women empowerment and bridge the gap in the number of male and female professionals in maritime.

"It is difficult to reach a substantial percentage for our women to have different positions on ships, the gap is too wide. Internationally there is only 2% participation of women onboard vessels; in the Philippines, it's less than 1%," she disclosed. "Our SHE to Sea program will not only promote women as seafarers but also as a part of the maritime industry which is very broad — shipping, ports, maritime administration, maritime education and training, and logistics.

"As an archipelagic nation there is a lot of opening in this industry for Filipino women. We should not be limited in seafaring. We encourage them to go onboard and be promoted as officers but we are also directing our efforts to engaging them more to the industry, there are more women in ship and crew management even in maritime media. There should be participation across the sectors," she added.

Merle promotes the same agenda with WIMAPHIL through their three banner programs:

– She to Sea Program, which promotes women in seafaring

– WIMA on Watch (WOW), which allocates safety and security of passengers in domestic vessels

– WIMA for Marine Life Protection

WIMAPHIL effectively disseminates these programs nationwide through their six chapters located in National Capital Region, Bicol, Western Visayas, Central Visayas,
Davao and Northern Luzon. It also enlisted the participation of the different maritime agencies to become its sub-chapters to include Maritime Industry Authority (MARINA), Philippine Ports Authority (PPA), PNP-Maritime Group, and the Philippine Coast Guard (PCG).

Merle, a family-oriented person and a well-known advocate for women, believes that goals should not only benefit one's self and family, but should extend to the community and society. "It makes your purpose in life very meaningful," she said, adding that despite her demanding schedules, she still finds time to balance her life by being a hands-on mom.

"It's about putting a balance in everything. When it all becomes too much, you have to go back to yourself. No amount of success can match inner peace."

This news 3209 hits received.