CEVA completes US$1.4 billion refinancing to strengthen its debt portfolio
CEVA Logistics, now based in Baar, Switzerland, announced that it has successfully completed its comprehensive refinancing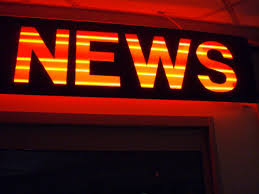 CEVA Logistics, now based in Baar, Switzerland, announced that it has successfully completed its comprehensive refinancing.

CEVA has raised EUR300 million (US$348 million) of 5.25 per cent Senior Secured Notes due 2025, a $475 million Secured Term Loan B due 2025 and a $585 million Senior Revolving Credit and Ancillary Facility due 2023. The Company has achieved attractive terms and was able to upsize the term loan in view of strong demand, according to a press release.



CEVA has repaid or redeemed all its previous credit facilities and notes, but for approximately $290 million principal amount of the nine per cent First Lien Senior Secured Notes which had not been tendered for early purchase in the cash tender offer and accordingly will be redeemed early September 2018.



Through the IPO and the refinancing, CEVA has raised approximately $1.2 billion in equity and approximately $1.4 billion in new debt facilities. In addition, the Company has approximately $450 million of existing ABS/ABL facilities.



CEVA has achieved longer maturities, more flexibility, enhanced liquidity and much lower interest cost through the deleveraging and the refinancing. Its annual interest costs will reduce by more than $100 million, subject to prevailing Libor rates, the company said in the release.



'We are very pleased with the outcome of our refinancing and that we have successfully positioned the 'new CEVA' also in the debt capital markets,' said Peter Waller, CEVA's CFO.



'Our stronger financial position will allow us to accelerate revenue growth with existing and new clients. By further improving EBITDA and through much lower interest cost, we can generate positive cash flows for the second half of 2018 and onwards,' said Mr Waller.


This news 1291 hits received.