Carriers inject capacity to transpacific to capitalise on high rates
SHIPPING lines are continuing to add capacity to the thriving transpacific trade lane which has seen freight rates to the US west coast surged 93 per cent since June to US$2,298 per FEU and rates to the US east coast jump by 60 per cent to $3,485 per FEU, the Shanghai Containerised Freight Index shows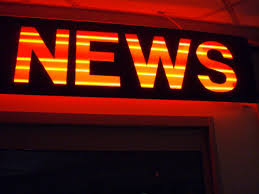 07 September 2018 - 19:06
SHIPPING lines are continuing to add capacity to the thriving transpacific trade lane which has seen freight rates to the US west coast surged 93 per cent since June to US$2,298 per FEU and rates to the US east coast jump by 60 per cent to $3,485 per FEU, the
Shanghai Containerised Freight Index
shows.
According to Alphaliner, Hyundai Merchant Marine is replacing three 6,350 TEU vessels with 8,566 TEU ships on a west coast service, while CMA CGM is adding two high capacity extra loaders in September. The 9,953 TEU CMA CGM Butterfly will head to the west coast and the 8,465 TEU CMA CGM Melisande is headed to the US Gulf reported Singapore's Splash 24/7.
Maersk is also adding more extra loaders, with the 5,042 TEU CSL Santa Maria making an ad-hoc west coast trip, followed by the 5,018 TEU Kowloon Bay on the same rotation. Last month Maersk added two extra loaders as well.
Evergreen is also adding capacity to the transpacific tradelane by replacing an 8,507-TEU ship to the west coast with the 11,037-TEU Cape Akritas.
'The space shortage on the transpacific route comes on the back of the closure of three FE-USWC services and one FE-USEC service since June during the traditional peak summer shipping season,' said Alphaliner.
Commenting on the situation, Lars Jensen from
SeaIntelligence Consulting
mused on LinkedIn that the main element to watch for now in the transpacific is whether the carriers will maintain a steady hand focused on market stability or whether the 'opportunists' will once more gain the upper hand and inject capacity to capitalise on the strength and in the process trigger a new price war.
'Presently the indicator points to the more stable approach with added peak capacity being in the form of extra-loaders rather than new permanent services,' said Mr Jensen.
This news 618 hits received.