Building of Singapore's new Changi East air terminal to start in 2020
CONSTRUCTION of Terminal 5, Singapore's new passenger terminal, will commence in 2020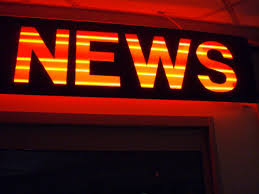 CONSTRUCTION of Terminal 5, Singapore's new passenger terminal, will commence in 2020. The terminal that is part of the sprawling 1,080-hectare Changi East complex will be located alongside the existing airport.
Changi East covers an area equivalent to 667 football fields put together, with onsite drainage as long as 435 mass railway transit trains. The new complex will be manned by 20,000 workers compared to 3,000 currently at the existing Changi airport.
Changi East will also encompass the Changi East industrial zone, aircraft support facilities, a three-runway system, as well as tunnels and underground systems, The Independent, Singapore reported.
The Changi East industrial zone will raise the cargo handling capabilities of Changi Airport from its current capacity of three million tonnes per year, to 5.4 million tonnes annually upon completion by 2030. In addition, the Changi airfreight centre will be upgraded to boost capability.
Concentrating on automation, the air cargo hub will be able to accelerate the speed and efficiency of cargo delivery through the utilisation of technology and data.
Changi East also has its own checkpoint, which has six lanes and can handle 500 vehicles and 8,000 workers per hour. It was launched in September for keeping track of vehicular and human activity going in and out of the area.
Additionally, there is also the Changi East command centre (CECC) whose purpose is to provide safety monitoring in the airfield. Electronic tracking equipment and video surveillance systems will ensure the wellbeing of employees. Each worker will be given a transponder and virtual fences will be set up. When a worker inadvertently enters a restricted area, alarms will sound.
Construction of Terminal 5 is expected to be finished by 2030 when the facility will be able to accommodate up to 50 million people every year in its first phase. It will be connected to the other terminals in Changi to facilitate smooth transfers between terminals.
This news 1733 hits received.