Buenos Aires needs more capacity, but OECD critical of state's approach
THE Port of Buenos Aires aims to secure fresh container handling capacity in light of next year's expiration of concessions of the three container terminals, reports Port Strategy, of Fareham, Hampshire, England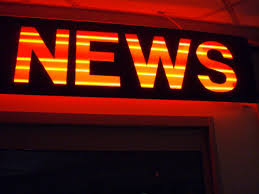 THE Port of Buenos Aires aims to secure fresh container handling capacity in light of next year's expiration of concessions of the three container terminals, reports Port Strategy, of Fareham, Hampshire, England.

But the International Transport Forum (ITF), a unit of the Organisation of Economic Cooperation and Development (OECD), is critical of the government's approach.



The proposed solution, it said in conclusion of its study, was in meant for the long-term, but it is most likely only a solution for the short, and possibly the medium-term.



In its discussion paper on 'The Container Port of Buenos Aires in the Mega-Ship Era', it finds that bigger ships, industry consolidation and increased trade will pose challenges for the port.



The port authority is planning a land reclamation project to transform finger piers into linear quays able to handle the largest container vessels.



'This new port layout would make it possible to accommodate 14 000-TEU ships,' said ITF. The port authority also plans to 'move from three to one container terminal, which would increase terminal size', it said.



As part of the works associated with the project, the 'government is putting some key port land up for sale: the railway sidings at Empalme Norte (Retiro) and practically all of the customs warehouses adjacent to the container handling facilities in Puerto Nuevo,' said the ITF study.



'This might complicate railway access and detract from value added logistics services in the port: it takes rear space away from the port necessary to keep the port operational.'



Dredging the River Plate to the considered maximum depth of 12.8 metres would make it possible to have calls from ships with capacity up to 20,000 TEU, but only as long as these are not loaded beyond 25 per cent capacity.



The proposal for restructuring of the container terminals would increase yard space, but only by 14 hectares to 91 hectares, which may not provide the appropriate buffer capacity needed for handling larger ships.



If container volumes grow by a factor of three to four as predicted by ITF's freight model, there will be a moment in the next three decades when demand will exceed projected container terminal capacity.



Currently available capacity almost three million TEU handling capacity in the Buenos Aires region is double the volume handled. If all of the possible extensions and announced plans were realised, this capacity would even rise to almost four million TEU.


This news 875 hits received.