Boeing sets up shop in Sheffield, encouraging renewed faith in Brexit
BOEING has opened its first European factory, a GBP40 million (US$52 million) facility in Sheffield, England, that will make system-control components used for 737 and 737 Max narrowbody and 767 widebody jets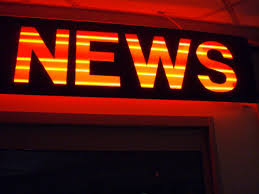 BOEING has opened its first European factory, a GBP40 million (US$52 million) facility in Sheffield, England, that will make system-control components used for 737 and 737 Max narrowbody and 767 widebody jets.

The plant will employ 52 people, it gives US-based Boeing a platform to expand in the UK just as the country leaves the European Union, reports Bloomberg News.



Boeing feels there may be opportunities as it goes after more business in the UK. Its arrival also lends support when other businesses - including Toulouse-based Airbus - have been sharply critical of the Brexit project.



'We are always looking for opportunity wherever we are around the world,' Jenette Ramos, senior vice president for manufacturing, supply chain and operations, said on a conference call with reporters.



'We have been very supportive of the UK prosperity agenda. We have invested not only in our commercial, defence and services presence in country, and this adds a manufacturing presence to the whole portfolio,' she said.



Boeing is trying to increase its share of Britain's defence spending, while battling Airbus globally for dominance of commercial planemaking. The company has been selected for exclusive talks to supply the Ministry of Defence with a new generation of surveillance aircraft, a contract also sought by Airbus.


This news 1231 hits received.