Boeing captures US$6.6b order from FedEx
FEDEX Express has ordered a dozen Boeing 777 freighters for delivery between fiscal 2021 and 2025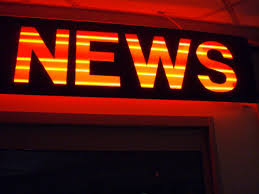 FEDEX Express has ordered a dozen Boeing 777 freighters for delivery between fiscal 2021 and 2025.

In addition, the air package delivery specialist has ordered a dozen B767 freighters for delivery between fiscal 2020 and 2022, justifying Boeing's decision to raise production of that jet by 20 per cent from 2.5 to three jets per month beginning in 2020, reported Seattle Times.



The combined Boeing 767 and 777 order for 24 widebody aircraft is valued at US$6.6 billion using Boeing's list prices. However, market pricing data from aircraft valuation firm Avitas indicates that the real value, after standard discounts, is no more than $2.8 billion.



The FedEx order means Boeing has so far this year sold 50 widebody freighters, up from 11 in 2017.



Although the FedEx order is too late to help fill out empty delivery airplane slots on the assembly line in Everett, Washington between now and the launch of the new B777X model in 2020, it will help boost production in the early, slow production years of the B777X.



The aircraft manufacturer's move in April to hike the B767 production rate was prompted by a strong recovery in the air cargo market over the past two years.



The boost from FedEx follows one from rival package carrier UPS, which in February ordered 18 jumbo jet B747-8 freighters and four B767 freighters.



Amazon, which has acquired 40 used B767 freighters for its Prime Air service, is regarded as a potential future customer for new B767s.


This news 1474 hits received.