Black Sea Shipowners' Club has been founded
The  Black  Sea  Shipowners  Club  is  non‐profit  organization  that  was  created  with  aim  ofprotection and promotion of Shipowners' interests.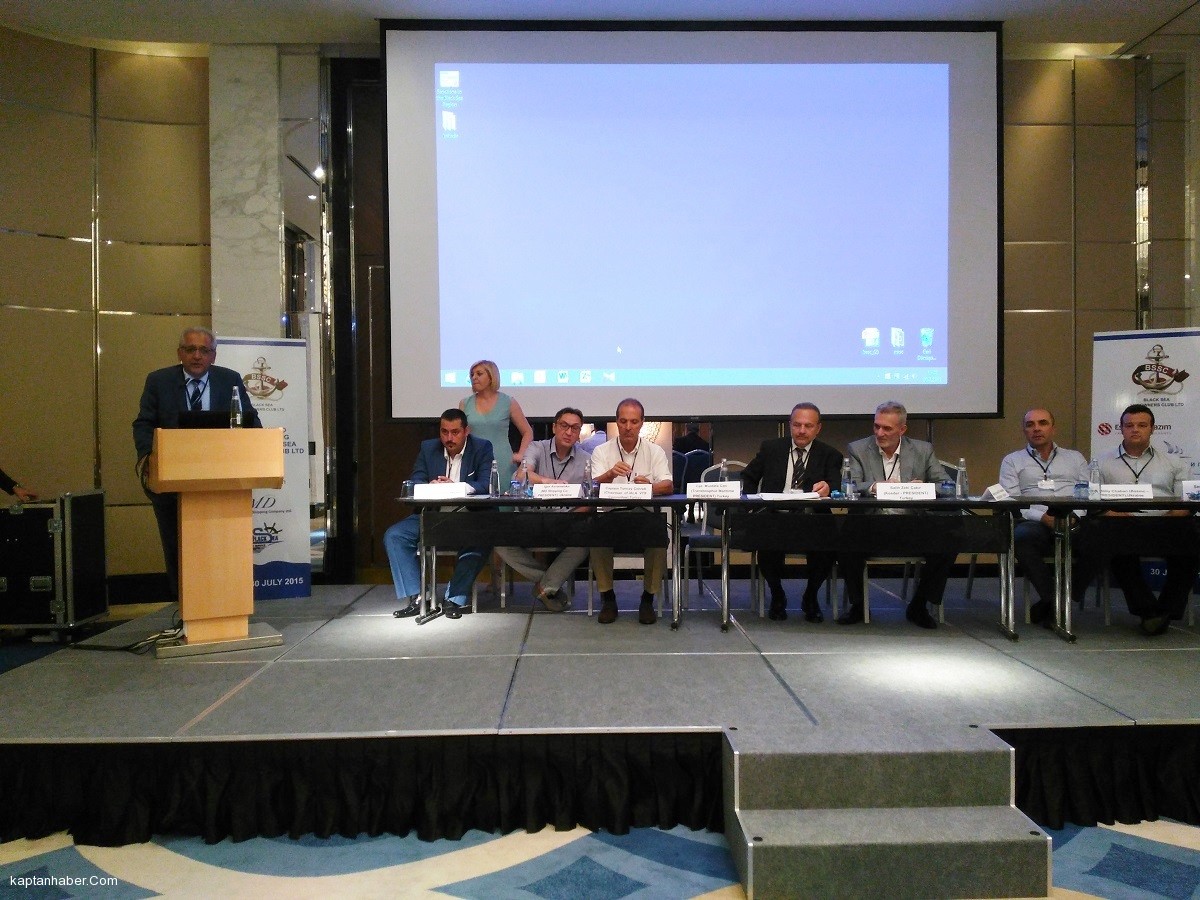 BLACK SEA SHIPOWNERS' CLUB HAS BEEN ESTABLISHED The Black Sea Shipowners' Club is non‐profit organization that was created with aim ofprotection and promotion of Shipowners' interests.
The Club held the first meeting in Istanbul on 30 July 2015, at which, the goals and strategies of the club has been identified.
Speaking at the meeting, Capt. Mustafa Can, the founding member of the Club, said that for the sustainability of ships and shipowners at the Black Sea basin, the cheap freight rates should be fought with and this should be a priority for the new club.
Captain Salih Zeki Çakır, the president of KOSDER association which representing small tonnage coaster ships, also made a speech at the meeting and declared support for the new established club.
The meeting was attended by a wide number of representatives from the Black Sea littoral countries.
The goals and strategies of the new club has been identified as follows: GOALS: 1. Maintenance of high standards of safe navigation and protection of the environment of thearea; 2. Preservation the principles of free and fair competition; 3. Promotion of Black Sea Region as a major International Maritime Centre and the interests ofshipping in Black sea region. STRATEGIES & ACTIVITIES: • The Club will undertake maritime related activities which are relevant andbeneficial to its members; • The Club will represent its members to the national, regional, international and other relevantauthorities in order to prevent unjustified or illegal action against them; • The Club will cooperate with other shipping bodies to promote mutuallybeneficial interests; • The Club will provide to its members continuous and reliable information; o Freight market analysis; o Shipyard prices and ratings; o Bunker prices; o Demurrage collection; o Cargo claims analysis and loss preventions. • The Club will maintain an administrative secretariat to run the organization; • The Club will keep a full record of all matters relevant to the industry; • The Club will do all other things as deemed necessary to achieve its objectives.
This news 6981 hits received.