Black Sea and Caspian ports lure Asian shippers with faster, cheaper services
ASIAN shippers transporting cargo to the European Union (EU) are likely to benefit from increased Black Sea/Caspian Sea competition with faster, cheaper and improved services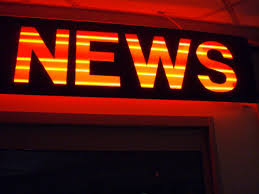 ASIAN shippers transporting cargo to the European Union (EU) are likely to benefit from increased Black Sea/Caspian Sea competition with faster, cheaper and improved services.

Prior to 2000, Black Sea and Caspian Sea port development as hubs for Asian cargo occurred at a slower rate than Baltic Sea ports because shippers did not consider the former to be transshipment points for Europe destinations.



But things have changed recently with the establishment of container cargo facilities in the region. As a result, Caspian Sea and especially Black Sea facilities, under selected conditions, offer a time/rate advantage versus the major Baltic seaports of St Petersburg and Klaipeda.



One example is that Black Sea ports offer a more-feasible option for Asian shippers transporting goods to Southern Europe, due to geographical proximity; St Petersburg and other Baltic Sea ports are more suitable for cargo destined for Northern Europe and Nordic states.



The length/time comparison: Shanghai to St Petersburg is 11,432 miles and takes 35 to 40 days by container ship; Shanghai to Novorossiysk - Russia's major facility on the Black Sea - is 8,395 miles and a 23- to 27-day trip.



Concerning container shipping rates, according to data provided by Credotrans, one of Russia's leading sea cargo transport companies, Shanghai to St Petersburg costs US$1,400 to $1,800 per TEU and $2,070 to 2,200 per FEU; Shanghai to Novorossiysk costs $1,860 to $2,100 and $2,535 to $2,700, respectively.



However, shippers and Russian transport analysts expect Novorossiysk's rates to decline by year's end, mainly due to the port's ongoing rapid modernisation and expansion. Novorossiysk officials also expect to increase port volume to 1 million TEU.



Analysts at the Russian Union of Industrialists and Enterpreneurs, a public association of Russian business and shippers, believe that with Novorossiysk's new facilities, it will become the largest container shipping port in the Black Sea region.



However, other Black Sea ports will compete for Asia cargo, especially the Ukrainian ports of Chornomorsk and Odessa, reports IHS Media.



Chornomorsk, with a 1.15 million-TEU annual capacity, is one of the largest Ukranian container shipping ports, but in recent years its volume has been insignificant. However, that should change with the arrival of Hutchinson Ports: the company has agreed to lease the port from the Ukranian government for 49 years, with a contract signing expected by the end of this month.



However, unlike Novorossiysk, Chornomorsk lacks regular deliveries by high-speed container trains. Still, officials say the arrival of Hutchinson Ports will create conditions for the establishment of relevant railway infrastructure around the port and its container terminals - an upgrade capable of attracting container lines to the port.



Meanwhile, officials at Odessa, Ukraine's largest port, accounting for about 85 percent of the nation's container volume, have announced their own expansion plan. And recently, DP World expressed an interest in managing the port's container facilities.



Finally, shippers from China's western provinces seeking goods transport to Europe have another transport option in Turkmenbashi Seaport, a modern port recently commissioned in Turkmenistan. On the Caspian Sea, the 400,000-TEU annual capacity port is also capable of operating year-round and is expected to be part of the existing shipping Europe-Caucasus-Asia (TRACECA) route.


This news 570 hits received.