Beijing chides United for sidestepping one-China policy regarding Taiwan
BEIJING has chided United Airlines for sidestepping its requirement that it clearly designate Taiwan, Hong Kong and Macau as part of China rather than using their differing currency symbols to distinguish these destinations on the carrier's website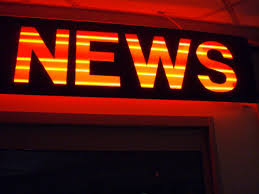 03 September 2018 - 19:00
BEIJING has chided
United Airlines
for sidestepping its requirement that it clearly designate Taiwan, Hong Kong and Macau as part of China rather than using their differing currency symbols to distinguish these destinations on the carrier's website.
'There's simply no way to sidestep the one-China principle,'
foreign ministry
spokeswoman Hua Chunying told reporters in Beijing. 'There's only one China in the world and Taiwan is part of China. This is the objective fact, common sense and international consensus.'
The
Civil Aviation Administration of China
asked 44 foreign airlines to change their online references to Taiwan, Hong Kong and Macau to reflect these locations as part of China, reported Bloomberg.
Thus, Taiwan should be referred to as 'China Taiwan' or the 'China Taiwan region.' While almost all the airlines complied with the demand, China has said changes by United, Delta, American Airlines and Hawaiian are 'incomplete'.
While failing to please Beijing, United has a won favour elsewhere. 'We welcome measures that honour Taiwan's sovereignty,' Andrew Lee, the foreign ministry spokesman in Taipei. 'We thank United Airlines for flexibility in handling the issue.'
This news 4315 hits received.