Ballast water treatment sales boost BIO-UV Group's Q3 revenue
FRANCE's BIO-UV Group has announced that third quarter revenue rose by 30 per cent year on year to EUR3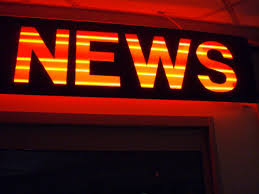 FRANCE's BIO-UV Group has announced that third quarter revenue rose by 30 per cent year on year to EUR3.4 million (US$3.8 million) on the back of an uptick in sales of its ballast water treatment systems, a trend the company expects will continue over the coming months.

'We are currently experiencing a ramp-up in order intake following our USCG [US Coast Guard] certification and anticipate BIO-UV Group total revenue growth in 2018 of at least 15 per cent, driven in particular by a sharp acceleration of the ballast water treatment market, which should secure growth of at least 60 per cent over the full year,' said CEO Benoit Gillmann.



To date, the group has supplied its BIO-SEA ballast water treatment system to one hundred vessels worldwide, with more orders in progress. Owners operating the UV-based system include Maersk Line, MSC Cruises, CMA CGM and Louis Dreyfus Armateurs.



A strategy to increase its global footprint has also contributed to revenue growth. International expansion, which accounted for half of the group's revenue in 2017, saw the company establish a network of sales and distribution agents in 65 countries, with a focus on the Asia-Pacific region.



This year the group opened a subsidiary in Hong Kong to oversee future sales growth and step up manufacturing in the region.



The group's current orderbook is valued at EUR6.4 million.


This news 1140 hits received.