ATSG's revenue rises 10.9pc to US$58.6 million driven by leasing demand
AIR Transport Services Group (ATSG), a provider of medium wide-body aircraft leasing and air cargo transportation services, has announced that second quarter aircraft leasing and related revenues increased 10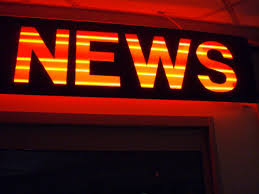 AIR Transport Services Group (ATSG), a provider of medium wide-body aircraft leasing and air cargo transportation services, has announced that second quarter aircraft leasing and related revenues increased 10.9 per cent to US$58.6 million year on year.

During the quarter cargo asset management (CAM) deployed five additional cargo aircraft. Four were Boeing 767-300s, including a six-year dry lease with Air Incheon, an eight-year dry lease with Amerijet and a seven-year dry lease with Northern Aviation Services. One B767 was leased internally to Air Transport International. One B737-400 was dry-leased to West Atlantic for five years.



CAM had 73 cargo aircraft in service as of June 30, including seven more B767s and two B737s. Fifty-four of those cargo aircraft were under lease to external customers and 19 were being operated by ATSG airlines on an aircraft, crew, maintenance and insurance (ACMI) basis.



Since it completed its 20-aircraft commitment to Amazon in August 2017, CAM has delivered nine more freighters to dry lease customers through June 2018.



CAM acquired one B77 aircraft during the second quarter--and four in total in the first half--for freighter conversion and redeployment this year.



'Growth in our aircraft leasing and airline businesses led to another solid quarter for ATSG,' said CEO Joe Hete.



'We added four more 767 freighters to our dry leased fleet and expect to secure additional 767 aircraft for freighter conversion to meet 2019 demand. We are uniquely positioned with our assets and complementary services for another great year in 2018 and even better results in 2019,' he said.


This news 1277 hits received.