Asian Logistics Maritime Expo in HK on technology, e-commerce
THE Hong Kong Trade Development Council's (HKTDC) eighth c Asia Logistics & Maritime Expo (ALMC) will be held on November 20-21 at the Convention and Exhibition Centre (HKCEC) to spotlight Asian connectivity and e-commerce and its impact on the logistics and maritime industries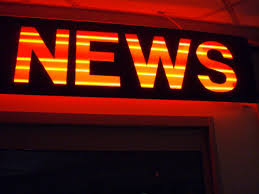 THE Hong Kong Trade Development Council's (HKTDC) eighth c Asia Logistics & Maritime Expo (ALMC) will be held on November 20-21 at the Convention and Exhibition Centre (HKCEC) to spotlight Asian connectivity and e-commerce and its impact on the logistics and maritime industries.

Some 70 leaders will share insights at the conference, which is expected to attract 2,000 industry players from 30 countries and regions.



'Asian countries and regions are now pushing forward various trade agreements and regional development strategies, including the Hong Kong-ASEAN free trade agreement signed last year, the Guangdong-Hong Kong-Macau Greater Bay Area development plan, and the China-Singapore Initiative on Strategic Connectivity,' said HKTDC deputy executive director Raymond Yip.



'Under the Belt and Road Initiative many major infrastructure projects, including new road transport systems and port developments, have been kick-started, with a number of them already completed. Such projects foster the development of trade and logistics in Asia, driving better connectivity within the regional supply chain.'



Among the event's highlights will be the two plenary sessions, including 'Boosting Asian Connectivity for a New Regional Economic Order' which will explore how the integration of railroad, road, maritime and air freight capabilities in Asia will impact on the region's logistics and maritime industry. FedEx Express Asia Pacific president Karen Reddington will be among the panellists.



The second plenary session, 'Online Shopping Revolutionising Logistics & Supply Chain Management,' will look at how innovative technologies offer advantages to the logistics industry and help companies capture the latest online-to-offline (O2O) opportunities.



The topics of the other forums include cold-chain logistics, the International Civil Aviation Organization's (ICAO) new air cargo security requirements and logistics technology in the Guangdong-HK-Macau Greater Bay Area. Zhuhai city will focus on logistics and trading opportunities brought about by the development of the Greater Bay Area and the opening of the HK-Zhuhai-Macau bridge.



A forum jointly organised by the cities of Chongqing, Guangxi, Guizhou, Gansu, Qinghai and Xinjiang will assess the implications of an intermodal logistics network connecting mainland China's hinterland and Southeast Asia under the China-Singapore Initiative on Strategic Connectivity. E'Zhou will discuss its vision to work as an airfreight hub for China and Eurasia.



A new session, Tech Dialogue, launches this year, featuring Transport Alliance and TransPod. They will share the latest developments in blockchain technology and hyperloop transportation, respectively. A new feature at the ALMC exhibition is the Tech Demo session, through which homegrown start-ups can introduce their innovative solutions for the industry.


This news 1616 hits received.