Arkas Line joins forces with Yang Ming
Arkas Line and the Taiwanese state-owned company Yang Ming grow together in the Mediterranean.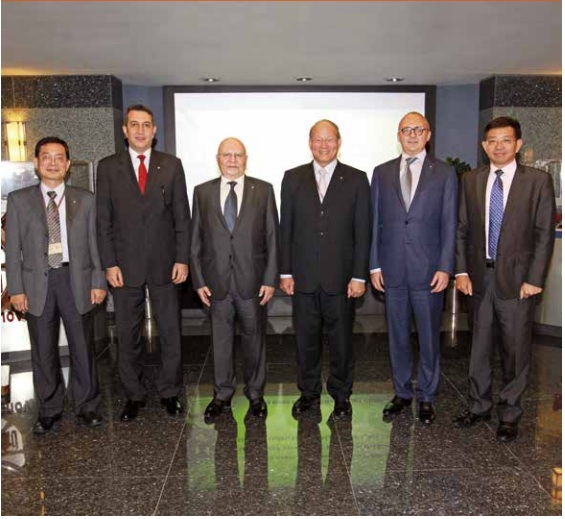 Arkas and Yang Ming have a stable commercial relationship based on mutual trust that goes back 18 years.
Egekont, an Arkas company, represented Yang Ming in Turkey from 1995 to 2009.
Based on increased business volume in the Eastern Mediterranean and Black Seas as well as Yang Ming's confidence in the Turkish market, Yang Ming and Arkas decided to form a partnership by establishing Yang Ming Anatolia.Expanding joint services Arkas Holding Chairman Lucien Arkas and Yang Ming's Chairman of the Board of Directors, Frank Lu, met together in the Taiwanese capital of Taipei in November.
At that meeting, they made decisions about expanding their services in order to increase the impact of both corporations in the Eastern Mediterranean market.
This cooperation started with two weekly services that use vessels operated by Arkas Line and Yang Ming. The Turkey Israel Express (TIX) and the Egypt Levant Express (ELX) services will strengthen Arkas Line's presence in the region by adding new ports of call in theEastern Mediterranean.
This news 10799 hits received.