Arctic LNG shipping manages to navigate shoals of new cabotage rules
FOREIGN flag tankers found a smidgen of wiggle room in the growing tangle of Russian regulations governing the northern Arctic sea route - but not much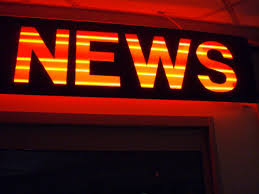 FOREIGN flag tankers found a smidgen of wiggle room in the growing tangle of Russian regulations governing the northern Arctic sea route - but not much.

Thus, an otherwise Russian, but Cypriot-registered Sovcomflot, would have been banned from Russian Arctic LNG Yamal ports had it not been for recent exceptions to the rules.



More materially, the more straightforwardly Russian firm, though foreign-flag dependent Novatek that also runs Russian trains, lobbied and won exceptions to the strict cabotage rules, reports Global Risk Insights, London.



Making the rules is the new Northern Sea Route Directorate, an overarching authority, created to take care of the development of regional infrastructure, and manage a nuclear icebreaker fleet.



Rule-changing Novatek, also Russia's largest independent natural gas producer, launched the second train of Yamal LNG. While gas production is ahead of schedule, Novatek's shipping capacities were lagging and restrictive regulations limited its options.



Also, new rules defined the Northern Sea Route as the stretch of the Russian Arctic coast between the Novaya Zemlya and the Bering Strait but excluded Murmansk and Arkhangel.



These loopholes are of key to Novatek operations. While the first exception will allow the company to use its fleet of 15 LNG carriers for Yamal LNG, the second exception will help the company to come up with a new strategy for its Arctic LNG-2, said the report.



Novatek has ordered 15 icebreaking LNG carriers ice-class Arc7 from South Korea's Daewoo Shipbuilding Marine Engineering. For Arctic LNG-2, the same number of LNG carriers will be needed. Currently, only three LNG carriers are in operation, while the rest will be delivered by 2020.



However, the company will not own any of the 15 carriers. Novatek's fleet ownership is divided between Russian Sovcomflot, Canadian Teekay, Japan's MOL, Greek Dynagas, Cosco and LNG Shipping. Sovcomflot owns only one LNG carrier.



Hit by Western sanctions, Novatek struggled to fund construction of the terminal and finance transport. The costs of Arc7 class carriers are US$320 million per carrier, resulting in a shipbuilding deal worth $5 billion.


This news 1083 hits received.