APM Terminals Zeebrugge regains a Far East service from CMA CGM
A WEEKLY Ocean Alliance NEU4 service, from French shipping giant CMA-CGM, will link Zeebrugge with Busan, Tianjin, Qingdao, Shanghai, Ningbo and Shenzhen-Yantian with this week's call of the 13,380-TEU APL Changi.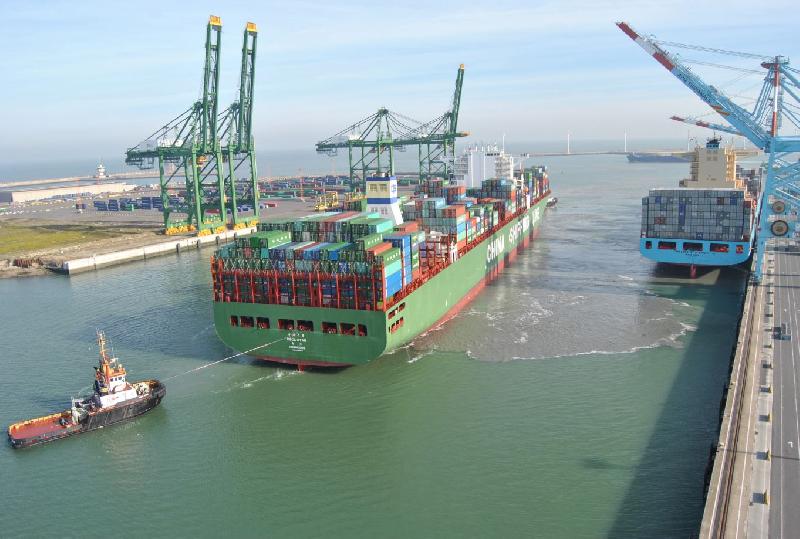 19 May 2017 - 20:00 - Update: 20 May 2017 - 00:12
Ocean Alliance deploys 350 container vessels with a capacity of 3.5 million TEU, reports New York's Marine Link.

The NEU4 service will dock at APM Terminals Zeebrugge, which has 17 metres alongside and seven quay cranes that can handle 20,000-TEUers.

The biggest ship handled by APM Terminals Zeebrugge to date was the 19,224-TEU MSC Maya. The NEU4 service will deploy 12 vessels of 17,800 TEU.
This news 2707 hits received.