Antonov Airlines is named top cargo charter airline at BACA awards
ANTONOV Airlines been honoured as the 'Cargo Charter Airline of the Year' at the BACA Excellence Awards held in London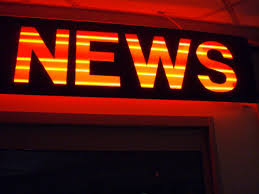 ANTONOV Airlines
been honoured as the 'Cargo Charter Airline of the Year' at the BACA Excellence Awards held in London. The carrier was named the winner by a panel of international judges, representing key regional and trade associations, as well as BACA members.
'This award is testament to our hard-working team across all our offices. We are proud to be operating in an unusual and unique sector and to be part of the time-critical supply chain. It is a privilege to be involved in the movement of challenging pieces in remote locations and we are very grateful to our customers for their vote and ongoing support,' said business development director Michael Goodisman.
The airline operates a fleet of seven AN-124-100 'Ruslan' aircraft with up to 150-tonnes payload, its 60-tonne payload AN-22, the world's largest turboprop-powered aircraft, and its 250-tonne payload AN-225 'Mriya', the largest aircraft in the world, as well as smaller AN-74 and AN-26 aircraft, reported AJOT.
This news 759 hits received.