Airbus wins 186 orders on day one at Farnborough airshow
THE Farnborough airshow clocked up commercial aircraft orders worth a total of US$43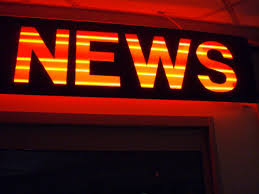 THE Farnborough airshow clocked up commercial aircraft orders worth a total of US$43.6 billion, including combined engine orders of $2.8 billion, thus doubling the previous first day record posted in 2016.

Data by Flightglobal indicated that Airbus won 186 orders against Boeing's 175, largely in the re-engined narrowbody segment.



A couple of dozen Airbus A350s, Boeing 777 freighters - plus a letter of intent for 20 COMAC ARJ21-700s from China's Urumqi Airlines - and an order for 25 Embraer E-Jet E1 and four Boeing 787-9 Dreamliners rounded out the tally, reported Canberra's Australian Aviation.



Notably, no orders were received for the Airbus A220 or A330neo,or for Boeing's 777X. The aircraft manufacturers need orders to bridge the chasm from the 'ceo' to 'neo' and from the 777-300ER/200LR to the 777X.



On the Airbus side: Taiwan's new airline StarLux ordered Airbus A350XWB aircraft for its long-haul operations. The airline is expected to use the widebodies to start transpacific service to the US and will take 12 of the stretched A350-1000 aircraft and five A350-900 aircraft.



Chengdu-based Sichuan Airlines confirmed an earlier order for 10 Airbus A350 aircraft powered by Rolls-Royce engines. The airline is expected to deploy the aircraft on its long-haul routes, including Europe and North America.



Kuwaiti carrier Wataniya Airways confirmed an order for 25 Airbus A320neo aircraft, which had previously been the subject of a memorandum of understanding (MoU) signed at the 2017 Dubai Airshow. The aircraft will be supplied by UAE-based Golden Falcon Aviation.



Australia's Macquarie is to add re-engined Airbus narrowbodies to its books, with Macquarie AirFinance Group Ltd placing a firm order for 20 A320neos. The order is Macquarie's first for the A320neo and will sit alongside its existing portfolio of 110 A320 and nine A330 aircraft.



Airbus also announced that an undisclosed lessor signed a MoU for 80 A320neo family aircraft.



On the Boeing side: aircraft lessor Jackson Square signed an agreement with the US aircraft manufacturer for 30 737 MAX aircraft, which had previously been listed as from an unidentified customer. The deal, worth $3.5 billion at current list prices, marks the one hundredth customer for the Boeing 737 MAX family of aircraft.



Brazilian airline GOL converted 30 of its existing orders for smaller members of the Boeing 737 MAX family to the larger MAX 10 aircraft, alongside a new order for 15 further 737 MAX 8 jets to be delivered through 2028. GOL's MAX order book has now reached 135 aircraft.



India's Jet Airways firmed up an order for a further 75 Boeing 737 MAX 8 aircraft worth $8.8 billion at list prices. Jet took its first MAX in June.



In a signing ceremony that won the 'most gratuitous use of a politician' award for the day, Romanian airline TAROM brought its national transport minister to a signing ceremony for five Boeing 737 MAX aircraft.



DHL confirmed and expanded an order for 14 Boeing 777F freighter aircraft, based on the 777-200LR airliner. The cargo carrier also secured purchase rights for seven further freighter aircraft. At list prices the deal is worth $4.7 billion.



'We are delighted to announce the acquisition of 14 new 777 freighters as we renew part of our long-haul fleet with this best-in-class fuel efficient freighter type that will make a significant step towards DHL's zero emissions target by 2050,' said DHL executive president Charlie Dobbie.



Boeing also finalised a deal with Qatar Airways for five 777 freighters worth $1.7 billion at list prices.



In an early sign of what the proposed Boeing-Embraer partnership would look like, United Airlines announced it is to purchase 25 Embraer E175 E1 (current-generation) aircraft alongside four Boeing 787-9 dreamliners to expand United's existing fleet.



There was also good news for both Seattle and Toulouse with Goshawk Aviation placing its first direct sale and purchase agreements with both Airbus and Boeing. Hong Kong-based parent companies Chow Tai Fook and NWS will contribute 30 per cent of the funds required. Goshawk has just acquired Dublin's Sky Leasing.


This news 882 hits received.