Airbus-Bombardier C Series deal presents challenge to Boeing
TOULOUSE based Airbus has bought control of Montreal's Bombardier's C Series, ushering in a new era for a plane with cutting-edge technology but a spotty sales record, reports Bloomberg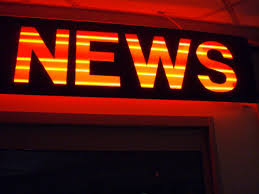 TOULOUSE based Airbus has bought control of Montreal's Bombardier's C Series, ushering in a new era for a plane with cutting-edge technology but a spotty sales record, reports Bloomberg.

The European planemaker will hold a majority stake in the partnership, with the deal set to close and take effect July 1.



Airbus's takeover of the C Series sharpens a clash with America's big planemaker Boeing for dominance in the lucrative market for single-aisle jetliners.



Bombardier CEO Alain Bellemare has predicted that C Series sales will accelerate because of Airbus's marketing reach, while costs will drop thanks to the European planemaker's clout with suppliers.



Boeing is seeking to forge a commercial-aircraft alliance with Brazil's Embraer, Bombardier's main competitor.



Canada's biggest aerospace company designed the C Series to crack the Boeing-Airbus duopoly in single-aisle commercial aircraft. But the Canadians were more than two years late and US$2 billion over budget in developing the plane.



Bombardier struck the deal with Airbus in October in the midst of a bitter trade dispute in the US with Boeing, which complained the Canadian plane had received illegal government aid to undercut rivals in a sale to Delta.



Bombardier won relief in January when the US International Trade Commission ruled that American industry wasn't being harmed by the C Series.


This news 1379 hits received.