Air cargo volume growth slows down at just 2.1pc in July: IATA
THE International Air Transport Association (IATA) reported a significant slowdown in year-on-year growth in air freight volumes in July, at just 2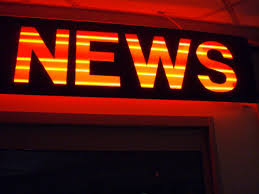 THE International Air Transport Association (IATA) reported a significant slowdown in year-on-year growth in air freight volumes in July, at just 2.1 per cent and in stark contrast to reports of rebounding traffic from airlines, airports, ground handlers and the Association of Asia Pacific Airlines (PA).

IATA stated various factors for the slower growth with the most significant being the end of the global inventory restocking cycle that supported unusually strong growth through 2016 and 2017, reported New York's Air Cargo World.



Another notable factor relates to manufacturing firms' export order books, which IATA highlighted have weakened since the beginning of 2018, especially in Asia and Europe. Alongside weaker order books, IATA said suppliers are under less pressure to deliver goods within time frames that typically mandate air transportation over slower, less expensive modes.



A breakdown of the July results shows that Middle Eastern carriers reported surprisingly strong growth in international freight tonne kilometres (FTKs) for July at 5.4 per cent. At 2.6 per cent y-o-y growth in FTKs, Latin American carriers reported the next-strongest growth among regions.



European, North American and Asia Pacific carriers reported y-o-y growth of 2.5 per cent, 1.9 per cent, and 0.5 per cent, respectively, while African carriers reported another month of y-o-y declines at 8.2 per cent.



Considering the significant gap in growth reported by IATA and other industry associations and participants, the report of only 2.1 per cent growth in July should be taken with a pinch of salt. As an airline executive told Cargo Facts, IATA's figures are incomplete since only IATA members report to the association, which misses out on some of the express segment and most e-commerce traffic.


This news 875 hits received.