AeroLogic fleet boosted with new leased freighter from Boeing
GERMAN cargo airline based in Schkeuditz near Leipzig, AeroLogic, a joint venture between DHL Express and Lufthansa Cargo, is to receive a brand-new Boeing 777F freighter in January, increasing its fleet to 11 aircraft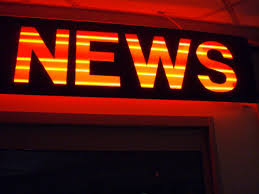 GERMAN cargo airline based in Schkeuditz near Leipzig, AeroLogic, a joint venture between DHL Express and Lufthansa Cargo, is to receive a brand-new Boeing 777F freighter in January, increasing its fleet to 11 aircraft.

An airline statement said shareholder Lufthansa Cargo will lease the jet from Boeing and will market all of the new freighter's capacity.



'We are delighted to be in a position to add a brand-new freighter at AeroLogic as well next year. Together with the two new aircraft for the Lufthansa Cargo fleet, this important investment also underscores our long association with our Frankfurt and Leipzig Airport bases,' emphasised Peter Gerber, CEO and chairman of the Lufthansa Cargo Executive Board.



'With eleven Boeing 777F in the future, we will operate one of the world's most modern and efficient freighter fleets. This will strengthen our position as an attractive employer at the heart of Germany and ensure flexible additional capacity for our partners,' said Wolfgang Raebiger, managing director of Aerologic GmbH.



The new aircraft is expected to receive the registration D-LK and be ferried from Seattle to Leipzig in January 2019. DHL Express recently introduced two freighters of the same type and has since been marketing their capacity exclusively. The cargo capacity of the other eight aircraft is mainly used by Lufthansa Cargo at the weekend and DHL Express at other times, the airline said.


This news 1898 hits received.