Aeroflot suffers US$114 million first half loss as revenues rise 10.6pc
RUSSIAN flag carrier Aeroflot posted a net loss of RUB7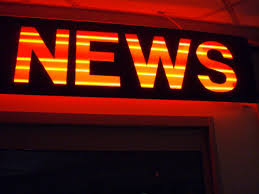 RUSSIAN flag carrier Aeroflot posted a net loss of RUB7.18 billion (US$114 million) in the first half of 2018, drawn on revenues of RUB219.15 billion, up 10.6 per cent year on year.

This contrasts with the same period of last year when the airline posted a net profit of RUB2.3 billion, reports Moscow's Russian Aviation Insider.



Aeroflot attributes this reversal to a combination of its expansion and higher traffic volumes, as well as the impact of numerous external factors such as an increase in jet fuel costs, and higher fees for air navigation services, airport charges and ground services.



The first half loss was blamed on a major deficit of RUB8.75 billion the airline suffered in the first quarter. Notably, this calendar period was also detrimental last year.



In the second quarter of 2018 Aeroflot managed to climb out of the red, registering a net profit of 1.56 billion rubles, which is nevertheless 4.5 times short of the Q2 2017 results.



Aeroflot also blamed a 39.1 per cent increase in the cost of fuel and 18.4 per cent higher costs for air traffic management services, airport charges and ground handling costs.



Leasing and maintenance costs of aircraft and engines increased due to the expansion of Aeroflot's fleet by 17 aircraft in the last six months.



Higher staff costs were driven by an increase in salaries and incentives to flight crew designed to improve the attractiveness of Aeroflot's employment terms, as well as an increase in the number of flight personnel on the back of the carrier's expansion of operations.



As a result, cost of sales increased 24.9 per cent (to RUB122.598 billion) in Q2, and 21.5 per cent (to RUB228.387 billion) in the 2018 first six-month period.


This news 636 hits received.